The enhanced Maxis eKelas portal and app offers new features and provides students with a superior user experience

Empowering students through education, Maxis eKelas has been providing free access to quality education content and fun learning activities since 2016. With more than 76,000 students impacted to date, the eKelas portal and app are the driving forces behind this achievement, enabling students across the country to reap the benefits of technology and digital learning. With the launch of the enhanced eKelas portal and app on 27 March 2023, students can now enjoy new features and continue to thrive.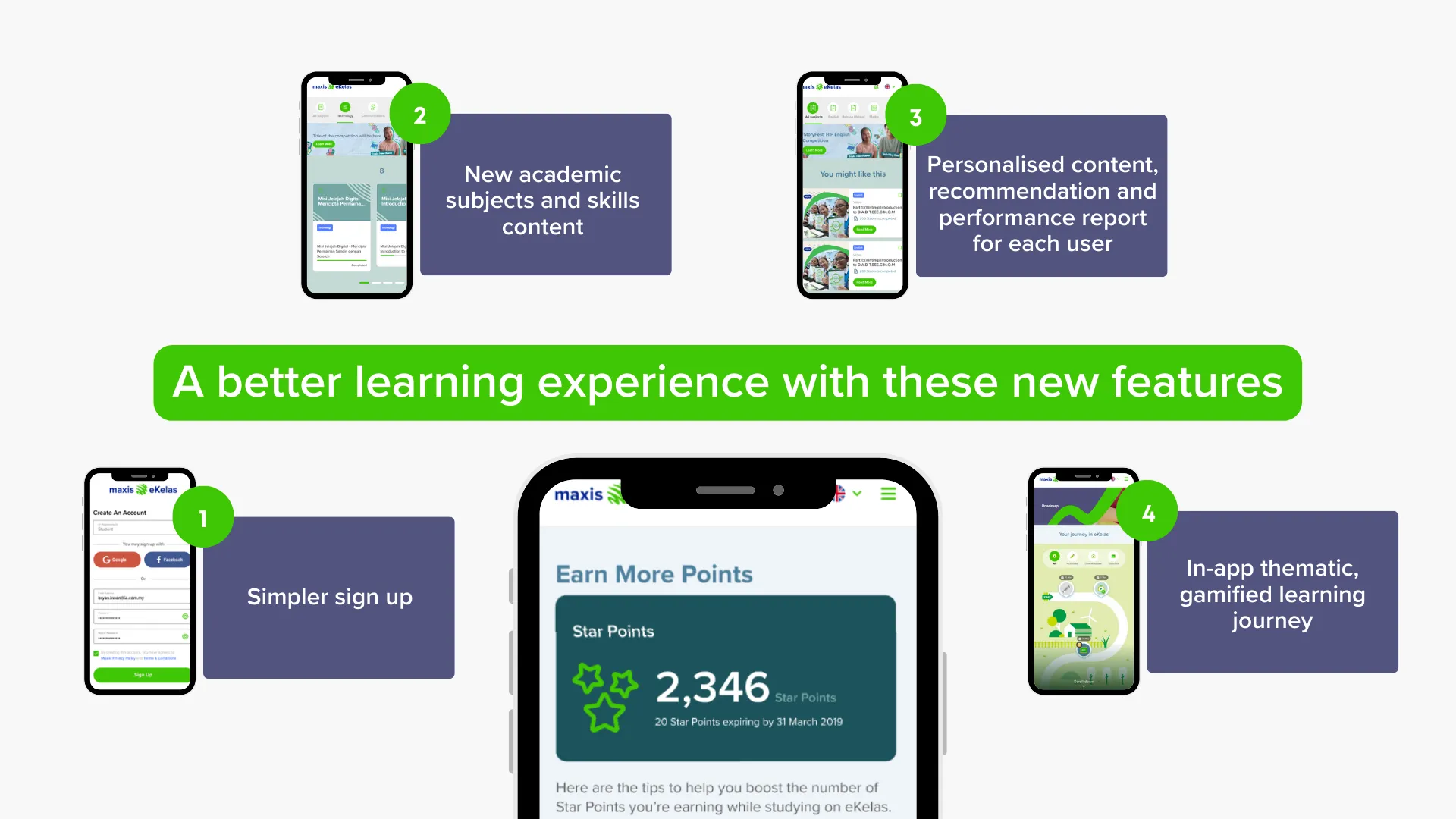 The enhanced platforms offer a simpler registration process, in-app notifications and content recommendations, usage and performance reports, as well as in-app rewards and challenges. Not only that, the improved portal and app now offer two new subjects, Bahasa Melayu dan Sejarah. Students can learn on-the-go, anytime, anywhere, and access quality content, tutorials and engaging activities!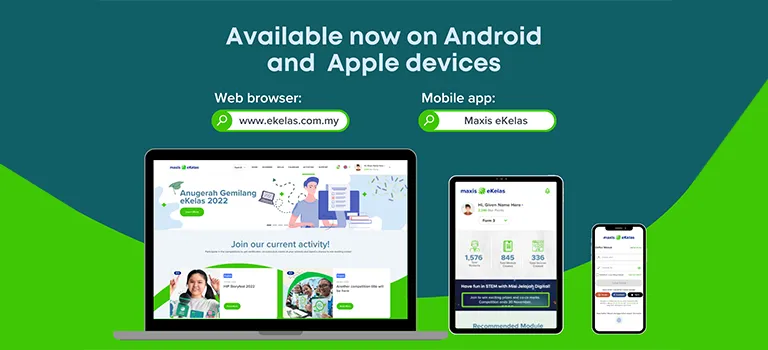 We thank all who have helped in ensuring the revamp is a success – including our Maxis Digital Development team, schools, educators and students. We eagerly await your stories on how the platforms have accelerated your academic aspirations. Visit the Maxis eKelas web portal and download the app on Android or Apple devices today to experience the revamped platforms!