Maxis' eKelas Usahawan attracting strong interest from participants, partners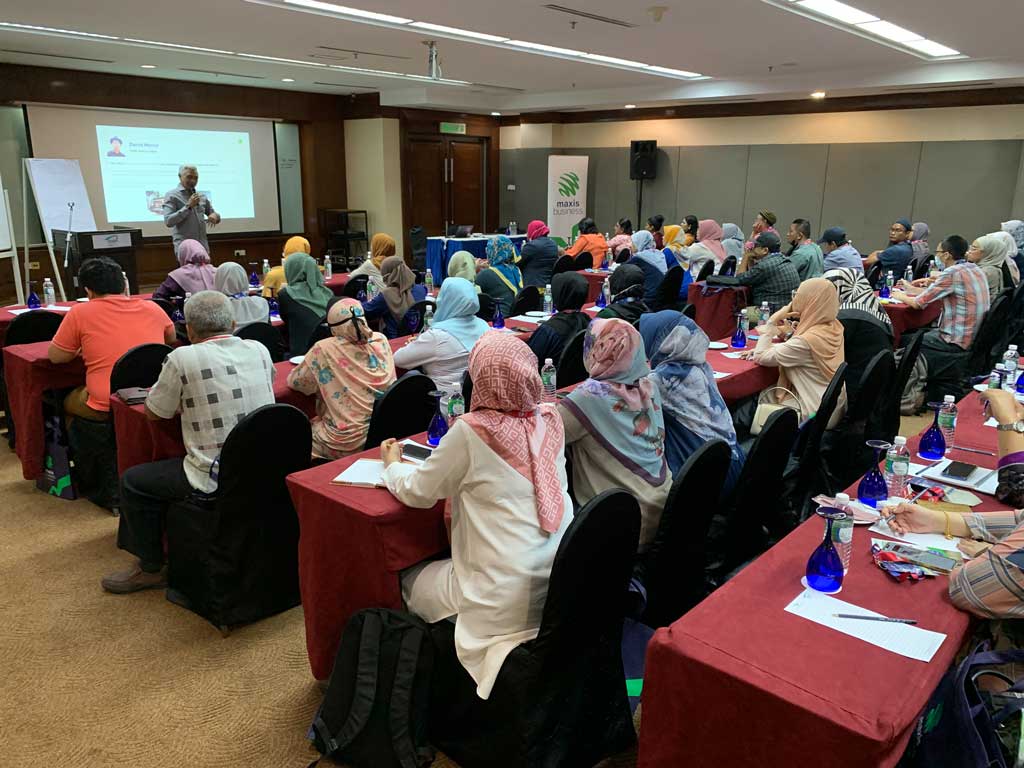 Over 2,400 entrepreneurs already trained under eKelas Usahawan, through workshops delivered both physically and virtually since March 2021
Budding entrepreneurs encouraged to register to take advantage of easy-to-learn modules
eKelas Usahawan a part of Maxis social responsibility to support B40 communities through greater digital adoption
Maxis' community outreach programme, eKelas Usahawan, has been seeing strong interest from micro-SMEs, in particular women entrepreneurs, in adopting digitalisation for their businesses.
Since its launch in March 2021, the programme has already attracted over 2,400 budding local entrepreneurs via 39 workshops delivered both physically and virtually nationwide, with all-round positive feedback from participants. Some sessions are also supported by Maxis' own volunteers.
eKelas Usahawan comprises a series of digital marketing workshops with a practical and hands-on approach to equipping entrepreneurs with basic digital marketing knowledge and skills.
Here are what some of the participants had to say about the programme:
"Through Maxis' eKelas Usahawan, I've gained valuable knowledge on digitalisation skills as well as online advertising. The trainers also gave us guidance on how to apply them on the right platforms." - Azliza binti Rumainor, participant from Kelantan
"The digital workshops are very beneficial for entrepreneurs in learning how to market and advertise their products to attract more customers. The modules were easy to understand, and I gained a lot of help on how to manage my business online." - Noraini Azlan binti Azmi, participant from Penang
"I gained a lot of knowledge on how to attract and engage with customers better, as well as positioning my business on social media. I enjoyed the modules presented and thank the trainers for their guidance." - Norul Suziyana Binti Sulong, participant from Terengganu
"We are pleased to see eKelas Usahawan gaining positive response since its launch last year. We have very simple yet effective modules that cover tips and basic skills on marketing, digital photography, copywriting and planning for marketing and advertising campaigns via online and social media platforms. We look forward to scaling up the programme further next tear so that even more entrepreneurs can reap the benefits of digitalisation quickly," - Mariam Bevi Batcha, Maxis' Chief Corporate Affairs Officer
In facilitating dedicated workshops, eKelas Usahawan will continue to collaborate with government agencies and NGOs to attract and help more entrepreneurs and SMEs to apply basic digital marketing knowledge and tools to their respective businesses.
Interested participants who are either existing or aspiring entrepreneurs can register for eKelas Usahawan for free at https://www.maxis.com.my/en/about-maxis/corporate-responsibility/.