Teaching English takes a 'dramatic' turn with Maxis eKelas HIP StoryFest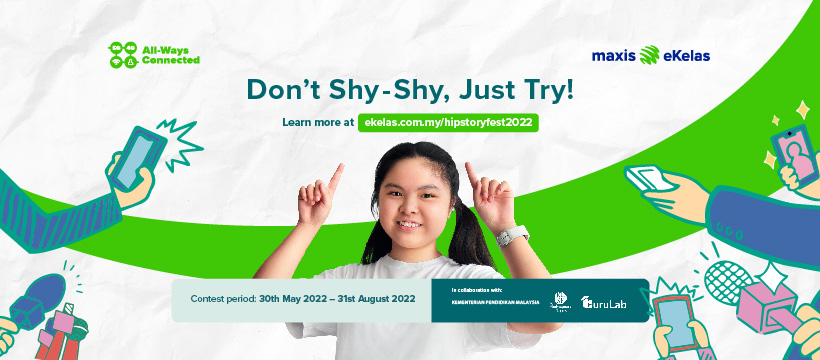 Theatrics. Big hand movements and gestures. The art of making faces. And "The Story of The Clever Wish". More than 700 school teachers across the country joined an interactive session by the Kuala Lumpur Shakespeare Players (KLSP) who shared great tips on using drama to teach English during the launch of Maxis eKelas HIP StoryFest English competition on 30 May.
It was definitely a high energy session which made the teachers go, "Ooohh", "Aahhhh" and "Eeee", when the coach from KLSP ,made them exercise their vocals by changing the shapes of the mouth!
"Excellent refreshing techniques for story telling", one teacher remarked. Another commented, "All techniques are simple, yet very professional. I mean who would've thought such minor changes could bring tremendous effects".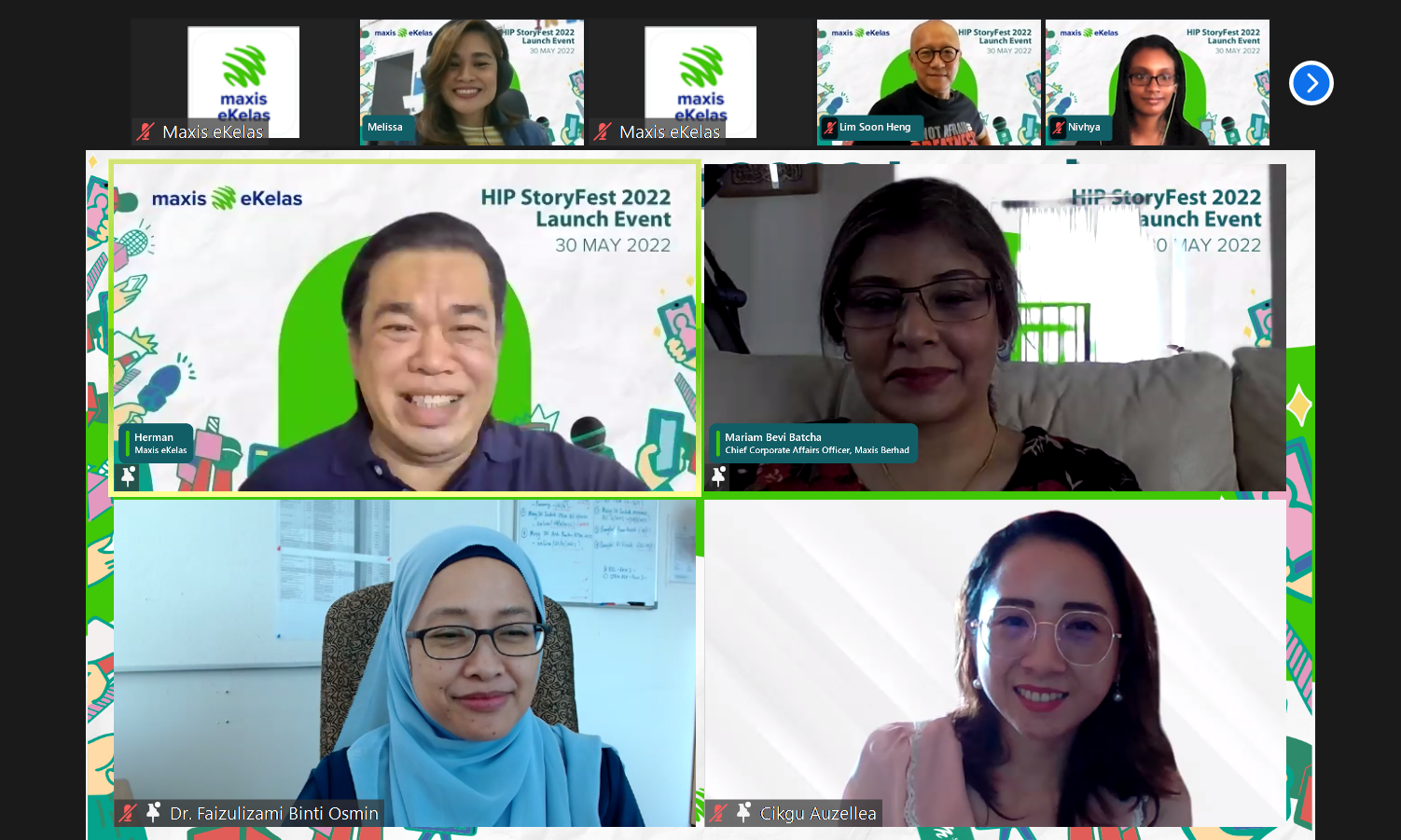 The two-hour launch event kicked off with a short forum with Mariam Bevi Batcha, Chief Corporate Affairs Officer, sharing Maxis' perspective in championing education for the community. Dr. Faizulizami Binti Osmin, a representative of MOE's Bahagian Sukan, Ko-kurikulum dan Kesenian (BSKK) emphasized the positive impact of learning beyond the classroom and the importance of industry collaborations. Meanwhile, Ms Auzellea Kristin Mozihim, or Cikgu Zell, shared her experience in leading the HIP English initiative for her students in SMK Bongawan, Papar, Sabah

The immensely popular Maxis eKelas HIP StoryFest Competition 2022 is now in its fourth year, with exciting andnew challenges to inspire all Year 4 to Form 5 students nationwide to improve their English proficiency.
If you want to watch the full event and experience the interactive "Story of the Clever Wish", go to: Pelancaran HIP StoryFest 2022 | HIP StoryFest 2022 Launch
The competition runs until 31 August. For more information about HIP StoryFest 2022, check out HIP StoryFest 2022 | eKelas. Don't shy-shy, just try!
#MaxiseKelas #HIPStoryFest #itsHIPtolearn