#MYeKelasStory: Cikgu Rodzmier had a lot of fun hosting our first ever STEM Challenge in 2021, and he can't wait for its return this year!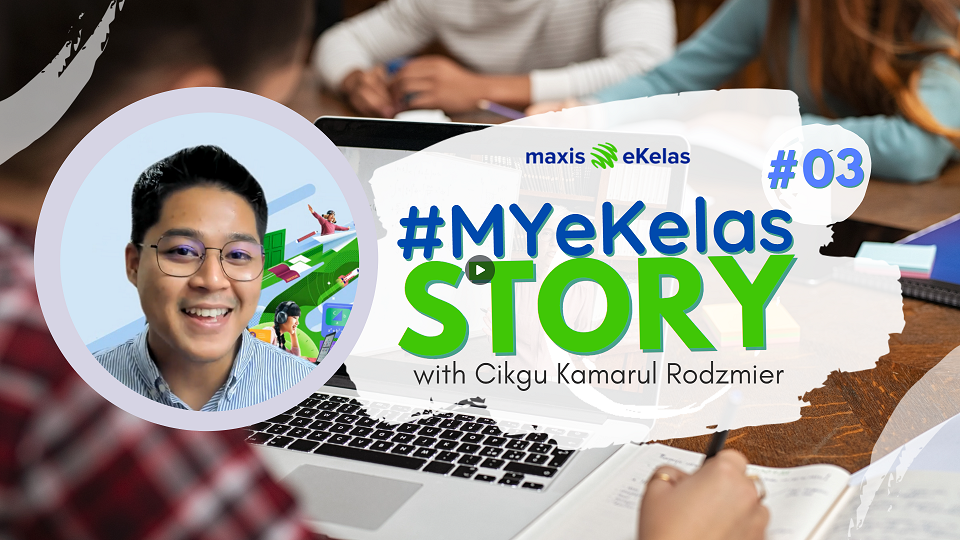 Regular eKelas users would be familiar with Cikgu Kamarul Rodzmier by now, but for those who are new to us, we are introducing eKelas' very own Mathematics teacher in Episode 3 of the #MYeKelasStory series. Cikgu Rodzmier is telling his own eKelas story and what he thinks of his experience working on our first ever STEM Challenge, Misi Jelajah Digital, which was launched in September 2021.
Misi Jelajah Digital was a task-based online competition that aimed to promote STEM and innovation among students, supporting their participation with learning modules, live workshop and sharing sessions. Students learn coding, creative and design thinking, problem solving and how to apply apps to create their original content, from building spaceships to human colonies on Mars! We recently awarded 87 students nationwide for the most creative designs. They won awesome prizes, including laptops, gadgets, and digital products.
And we have exciting news: the STEM competition is set to return in September 2022! Stay tuned for the announcement!