eKelas collaborates with Kuntum to offer additional reading materials to students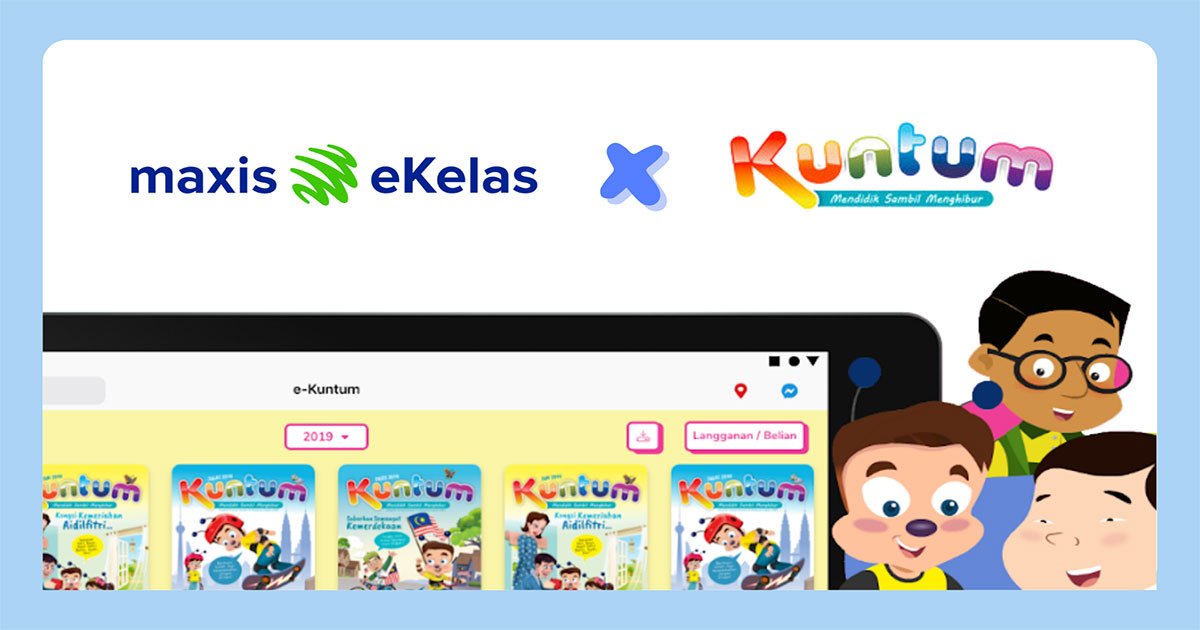 eKelas is proud to announce that we are now collaborating with Kuntum, Malaysia's oldest edutainment magazine for children. This is in line with our content strategy to offer diversity and engaging learning content to students.
As part of the eKelas collaboration with Kuntum, 2,000 passes for a yearly subscription of the digital magazine have been made available to all eKelas students. Diverse types of content include reading materials, quizzes, and activities where students can take part and send in their submissions online. There are also videos of science experiments where students can watch and to try it themselves at home.
Registered eKelas students would have to download the e-Kuntum app using an exclusive access code to start benefiting from the many contents inside. For students who would like to utilize the passcode, all they need to do is to register at the eKelas portal and fill up a form of interest for the Kuntum in the Community section within.