Siri Tip Pelajar eKelas: Sharing of insights and pro tips on coding using Roblox Studio and Scratch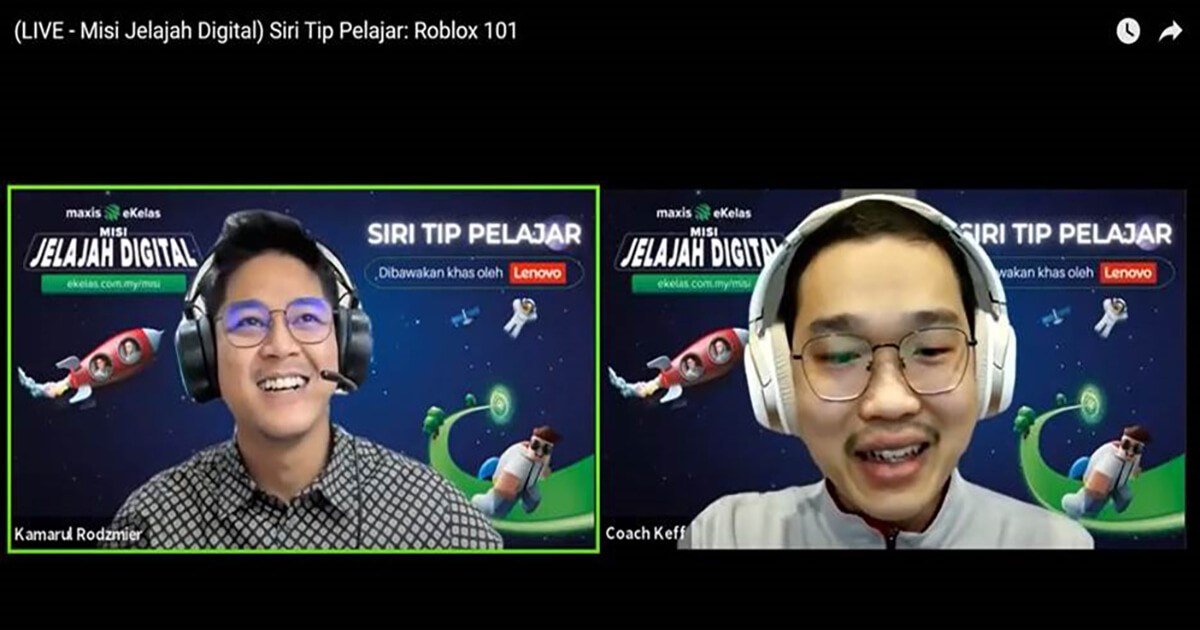 An integral part of eKelas' inaugural STEM challenge, Misi Jelajah Digital, digital coaching and tips sharing sessions were conducted to support students in exploring their creativity while nurturing their interest in STEM. For young challengers already familiar with the popular Roblox game, they have already started exploring the purpose-built Maxis eKelas Roblox world – slowly but surely climbing the leaderboard by completing the obstacle courses, or Obby for short. And as promised, for those who are keen to participate in the tasks requiring them to build their own Obby as well as spacecraft and human colony for the Mars challenge, eKelas together with Lenovo brought in a special tutor, Coach Keff to give them pro tips in two "Siri Tip Pelajar" sessions on how to code using the Roblox Studio and Scratch apps.
With over 13 years' experience of teaching STEM and coding, Coach Keff spent two Saturday mornings with students who have been waiting for these sessions to know the basics of coding. Judging from the lively interaction in the chat box, clearly the students had deep interest in coding and wanted to know more.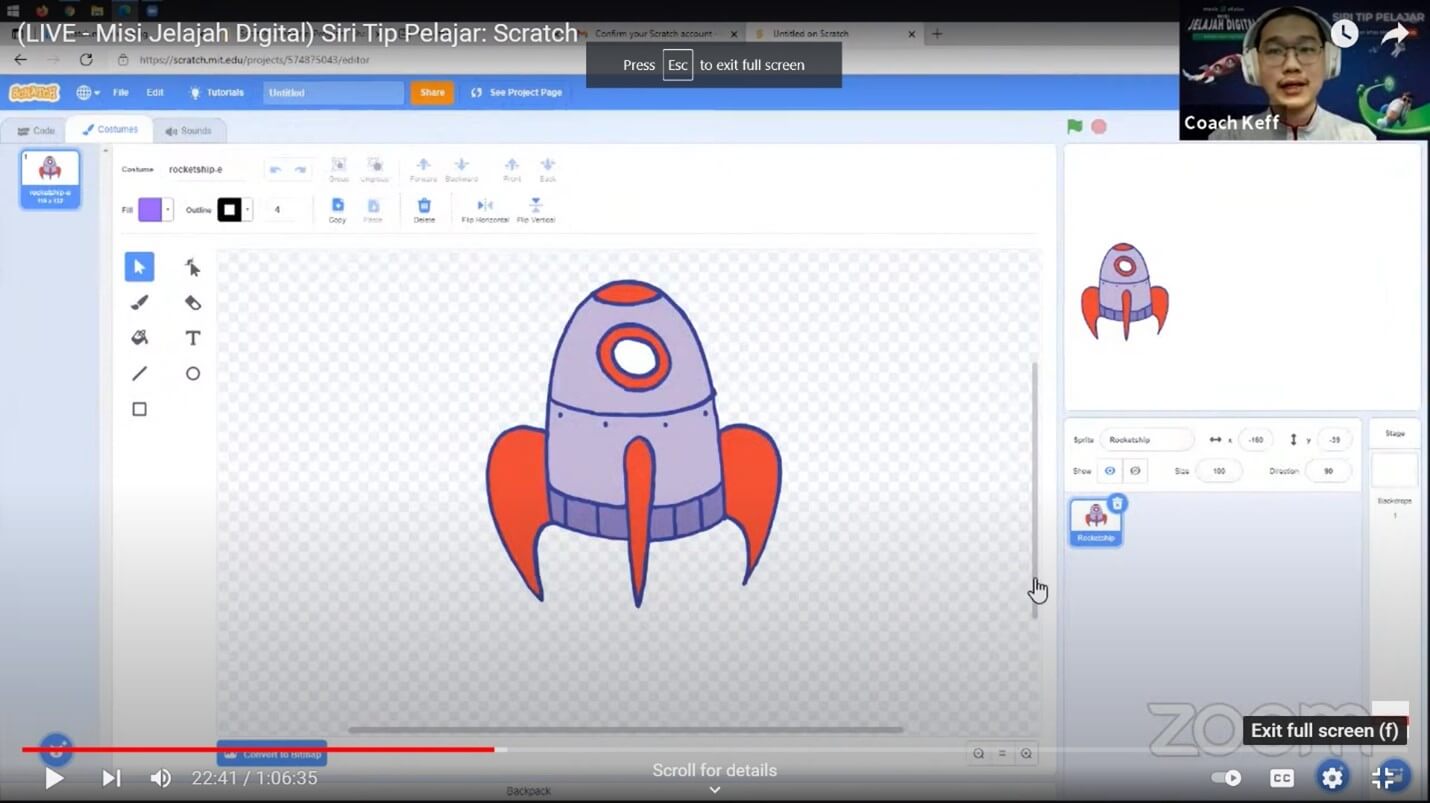 In the Roblox 101 session, students learnt how to start creating their own Roblox world using basic templates and wow-ed at the shortcut keys Coach Keff shared with them – making it easier and faster for them to work on the Obby they needed to build for the competition. "What I love the most about being a coach is being able to help the students grasp concepts and show them demos and samples. I also enjoy connecting and interacting with these young minds. More importantly, I have the opportunity to inspire them into creating something they never thought they could and together, explore creativity in the projects that I am coaching them on", said Coach Keff.
For Misi Jelajah Digital, eKelas is honoured to partner with Lenovo Malaysia to bring guest speakers for student workshop series.