Maxis STEM experts talk about coding and the latest tech with eKelas students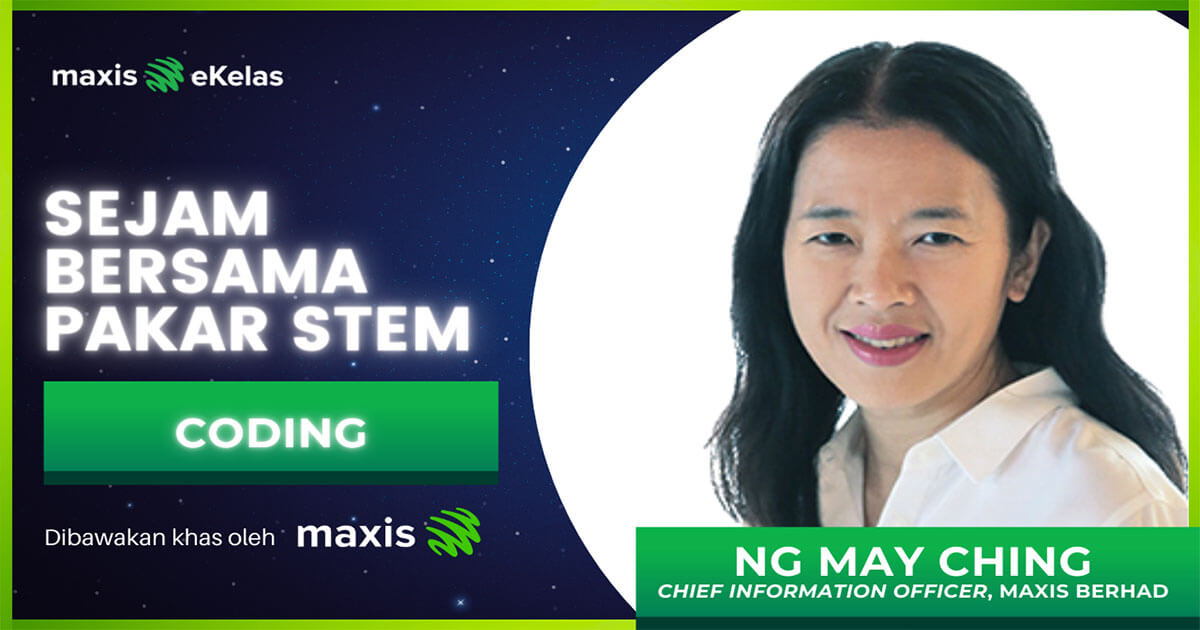 "How does a computer respond to our instructions?"
"Can we code on mobile phones?"
"What is the difference between a bug and a glitch?"
Those were some of the questions posed to our Maxis experts during their talk when they hosted "Sejam Bersama Pakar STEM" on 2 October, a live workshop session on YouTube conducted in conjunction with the ongoing Misi Jelajah Digital by eKelas. Ng May Ching, the Chief Information Officer of Maxis together with her colleague, Viki Baraathi a Digital Architecture Lead spent that Saturday morning with young eKelas students to introduce the wonders of coding and share exciting projects that Maxis has undertaken using the latest technology.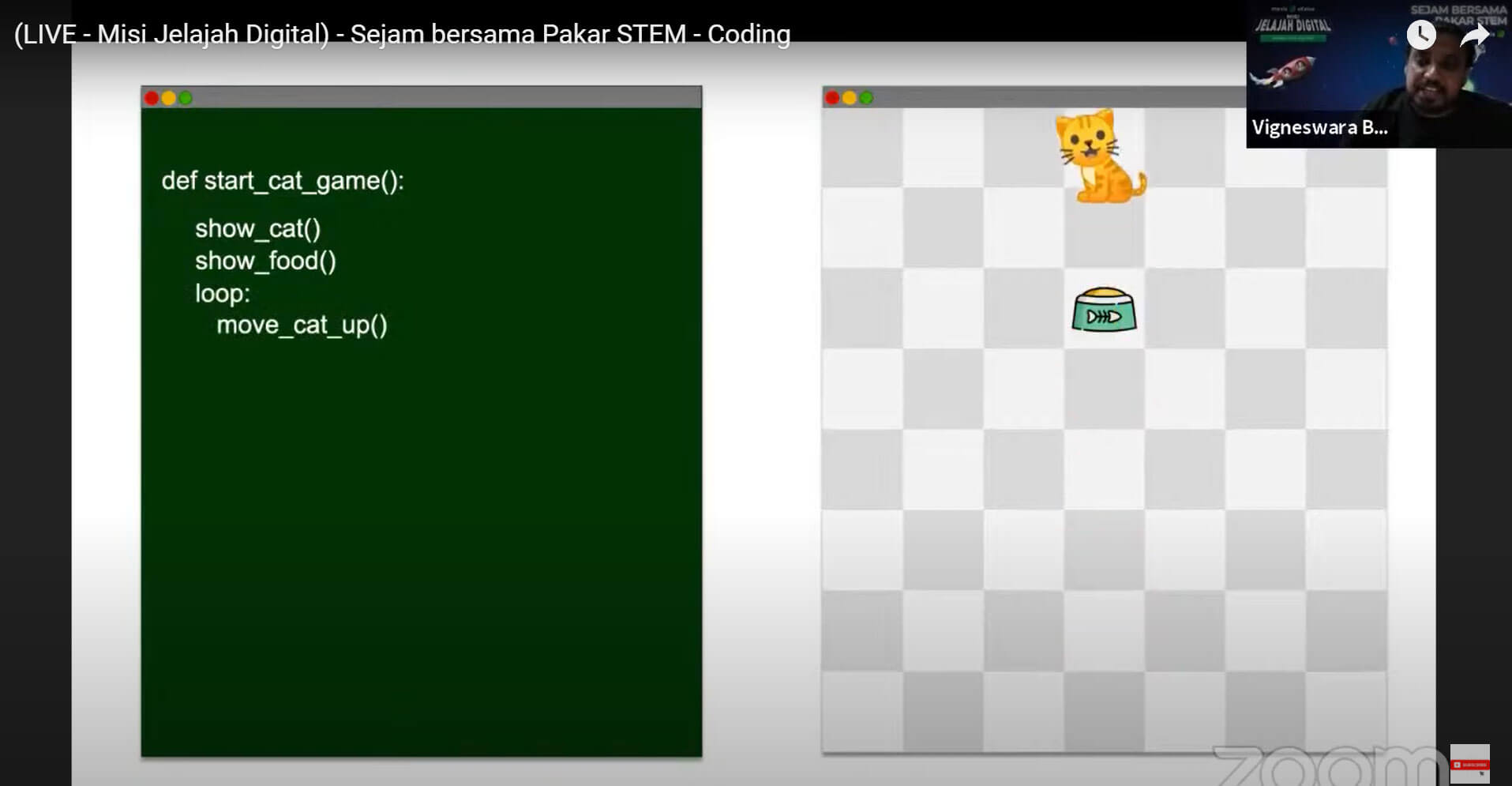 May Ching who referred to herself as just a regular "computer repairing expert" introduced the main elements of coding and how it applies in our lives and in the tech we use everyday (Netflix, anyone?). Learning directly from Maxis' expert, students found out what coding has to do with their favorite games, see how medical research is influenced by computer science, learn all about the power of coding and its impact on banking, entertainment, and so much more. May Ching was on a mission to convince eKelas students that coding is fun, interesting and easy enough that #everyonecancode!
To inspire the students, Viki shared his own experience when he first fell in love with coding in Primary 4 and how he successfully coded the simple "Hello, World!" programme on his own. 30 years on, he is still coding every day, now creating cutting edge tech for Maxis being the lead programmer for M.I.R.A, which stands for Maxis Interactive Retail Assistant. Showing a glimpse of MIRA welcoming students using scripts he coded, Viki left quite an impression on the students who went on to ask many intriguing questions in the live chat box.
It was indeed an eye-opener session for the students as May Ching and Viki shared real-life examples such as how Maxis is using drones to troubleshoot problems at its towers and how Artificial Intelligence like MIRA is currently being implemented to efficiently manage and provide better service to customers.
By the time MIRA made another appearance to wave goodbye at the end of the session, students already had a basic idea about coding and why STEM education is important. eKelas will continue to create more fun learning experiences like this for our students and bring in more experts who can share their insights to nurture interest and inspire students to invent and create new amazing solutions. #everyonecancode!