Keep calm and GAME ON in Misi Jelajah Digital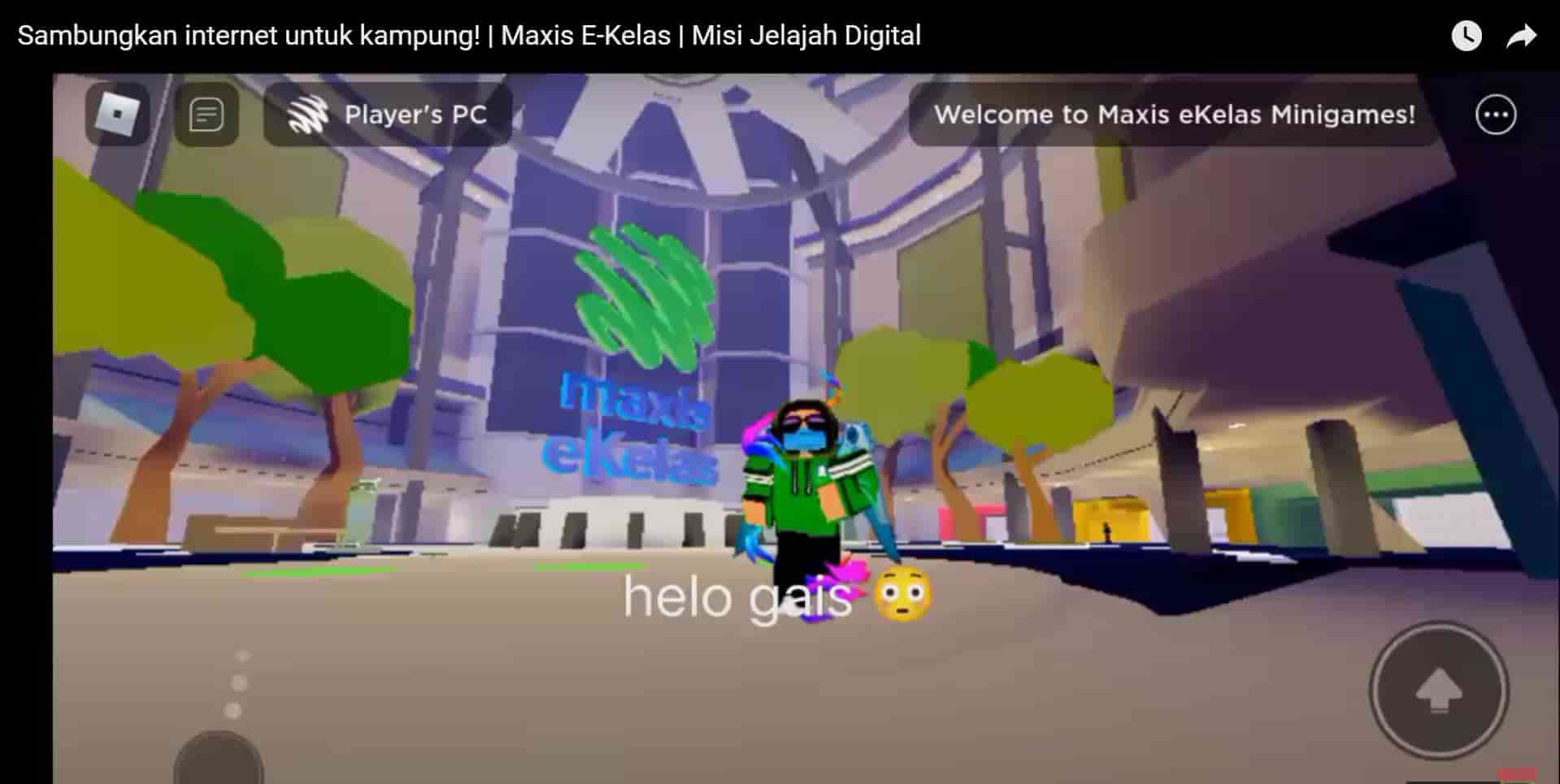 Muhammad Thaqif Darwisy Bin Izani who goes by the name @.tsaqif Roblox on YouTube is an avid Roblox gamer who is committed to posting videos every week. The Year 5 student from Pasir Mas, Kelantan, has set a goal to reach 1,000 subscribers on his gaming channel. Currently at 730 subscribers, Thaqif is close to achieving that target. His most popular video, a simple 1-minute funny video of his Roblox character having a hard time sleeping, boasts over 34,000 views.
Passionate about coding, Thaqif wants to become a Roblox game developer when he grows up. Even though he is only 11 years old, he has already worked on coding projects and is familiar with Roblox coding terms such as kill brick, GUI or Graphical User Interface, StarterGUI and many more.
It is no wonder that when Thaqif found out from a friend in early September that eKelas just launched Misi Jelajah Digital, a STEM challenge featuring his favourite game, he jumped at the opportunity to try out the featured Obby (the name for obstacle courses in Roblox) and the chance to win a laptop.
He found out that the challenge involved coding and building his own Obby in Roblox Studio. He can also play minigames, as well as access video modules with step-by-step instructions on how to build projects and his own game using Roblox Studio. He enthused, "I am attracted to join Maxis eKelas because of the coding challenge on Roblox Studio as it is my favourite game. I find that the modules inside the portal is easy enough to follow. Abang Portal is also very helpful".
On top of these, there are also weekly workshops throughout the competition period, hosted live in eKelas' YouTube channel, featuring STEM experts who provide tips, guidance, demonstrate steps and inspire students for participants of the STEM challenge. Thaqif's favourite? The one with Coach Keff giving tips on Roblox coding and shortcuts for beginners.
Now that Thaqif is a part of eKelas and knows that the programme will be bringing in more STEM content even after this current Misi Jelajah Digital ends, he looks forward to more classes and workshops in coding and computer tech so that he can pursue his interest and be that one step closer to achieving his dreams.
As for now, Thaqif is in the midst of completing his own house and Obby in Roblox and can't wait to submit his projects before the deadline of 23 November. To all young challengers of Misi Jelajah Digital: Keep Calm and Game ON!