Top 3 Geng Gajet winners share how eKelas helps them to be more aware of Internet safety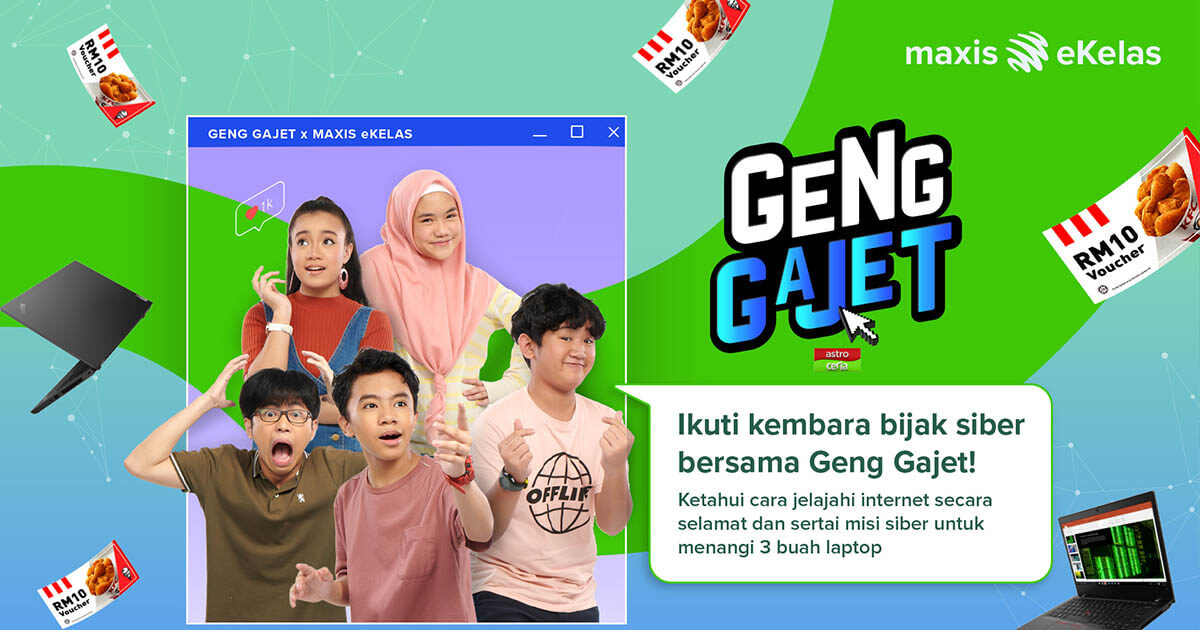 When most of the education system in world shifted to full online learning in 2020 accelerated by the Covid 19 pandemic, students find themselves having to learn from home and spend a lot of time 'living' digitally. Equipping students with knowledge of how to be safe online has therefore become even more crucial as they spend longer time online. As a digital learning programme, eKelas is well positioned to educate these students on how to be safe on the Internet in the best and creative way possible.
In collaboration with Astro Ceria, Maxis eKelas co-produced Geng Gajet – a 4-episode series following the journey of five students as they maneuver themselves on the Internet. Addressing Internet safety in a fun and relatable way, each episode covers common issues encountered by web surfers, including the importance of technology, recognizing stranger danger, dealing with cyberbullies and creating a safe digital footprint. Based on the episodes, eKelas ran Geng Gajet Bijak Siber competition where students were required to complete weekly digital missions using their creativity in creating blog post, poems, comic strips, and educational videos.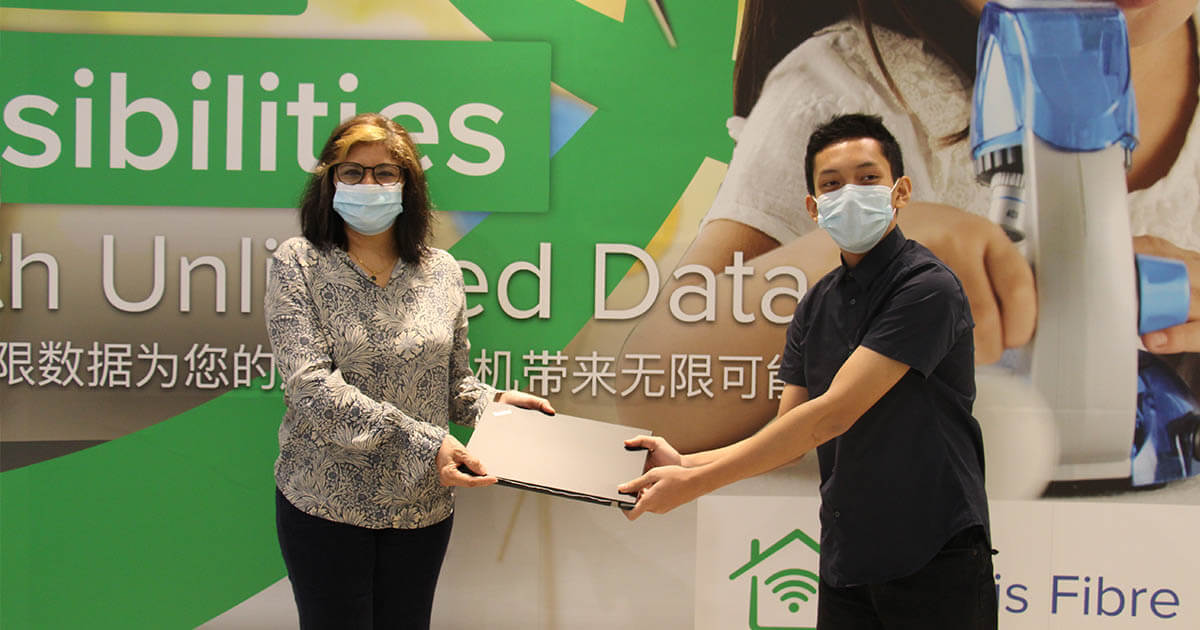 Daniel Mohd Rasheedi from Pusat GENIUS @ Pintar Negara, Selangor used his interest in animation for his entry for the Geng Gajet competition. When asked about what he thought of the campaign, he said, "I found out about the competition on Instagram and immediately wanted to give it a try. Geng Gajet episodes are very interesting, and I learned a lot about Internet safety there. I especially like the episode called Tiru Gaya Idola. It taught us to be aware of the content we choose to post online as it may lead to us exposing our details and opening ourselves up to cyberbullying."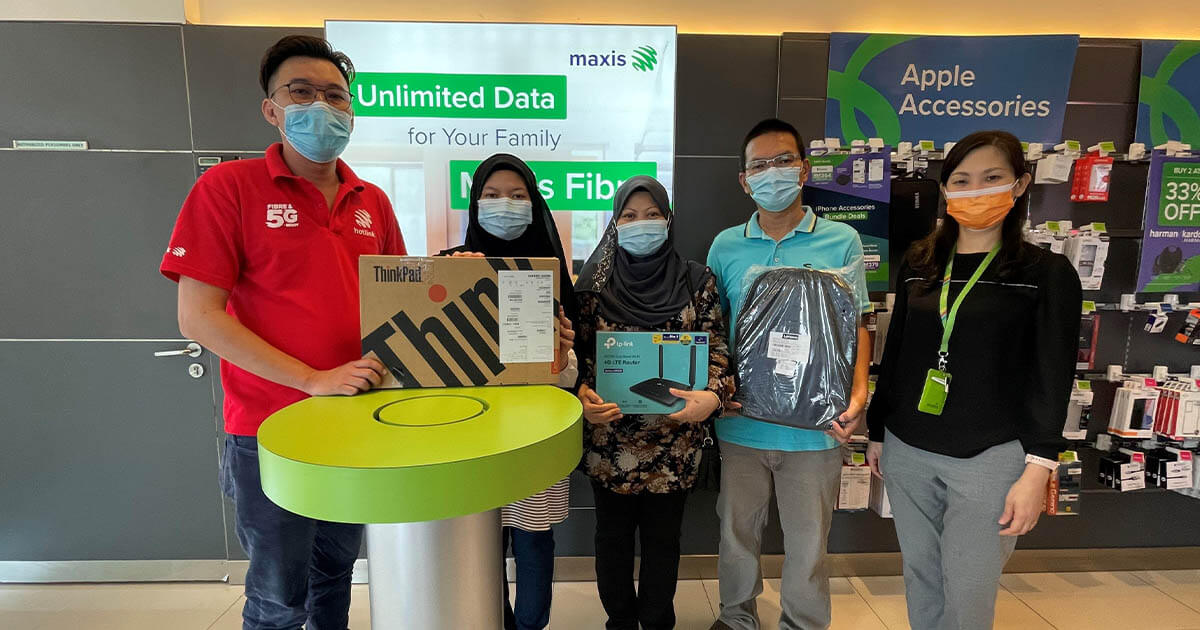 "I've been using eKelas for years and as a SPM candidate, it has definitely been useful for my studies. With Geng Gajet, I've also had the opportunity to learn more about internet safety and get myself equipped to be safe on the net," said Dayangku Siti Nur Khairunnisa binti Awang Hamdany, 17 from SMK Bukit Assek, Sibuk Sarawak.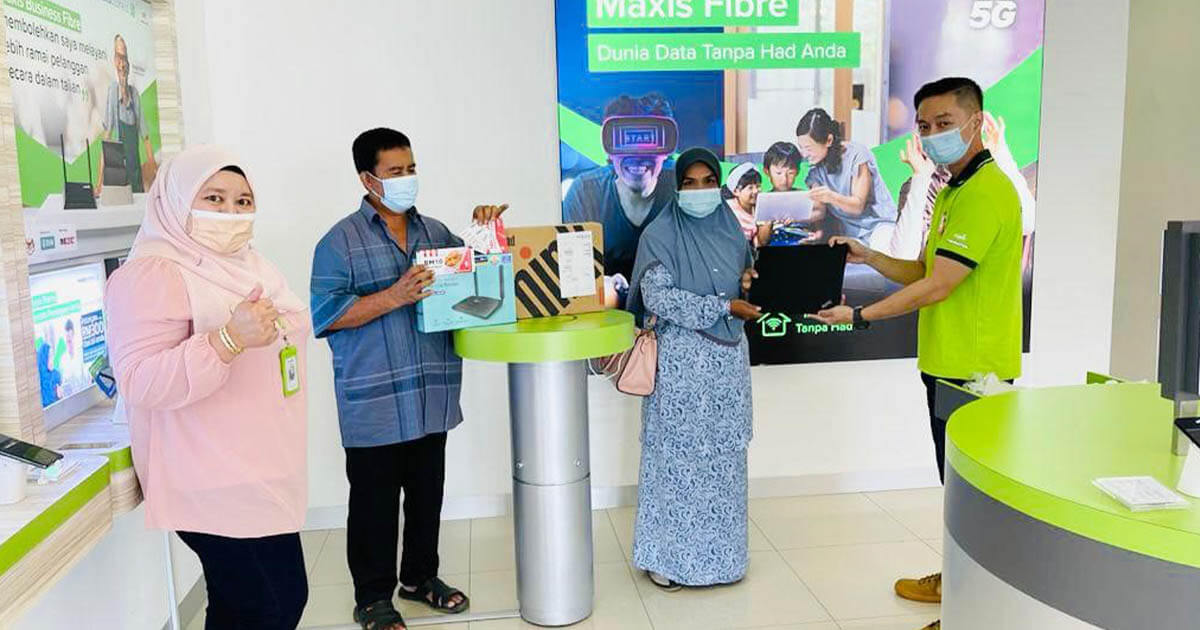 "I joined the competition to be more vigilant in handling social media. I learnt something new in each episode, as it contains a lot of tips and guidance about how to deal with the Internet. I find them very useful, and I can apply them right away. It was fun to create content based on the learnings from Geng Gajet." said Hamizan binti Mazlan, 17 from SMK(A) Dato' Ismail, Kelantan.
The Geng Gajet Bijak Siber campaign was conducted from the 19th of December of 2020 until the 20th of February of 2021 with the participation of Year 6 to Form 5 students.
Three main prize winners were announced at the end of March, with each bringing home a Lenovo ThinkPad L14 laptop and one-year sponsorship of MaxisONE GoWiFi to support them through digital learning. 40 weekly digital mission winners were also rewarded with RM30 KFC vouchers and RM30 Hotlink Unlimited starter pack each.