eKelas wraps up #CikguCikguUKM collaboration after 2 years, proves industry-academia collaboration vital for tomorrow's education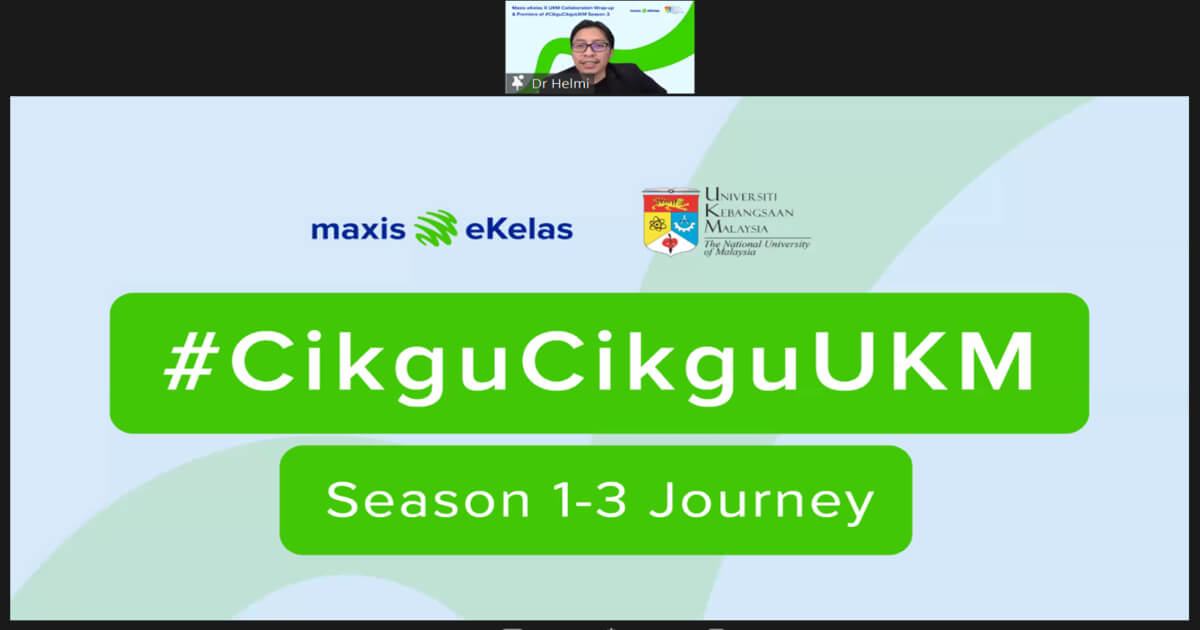 One key way to involve students in their learning is to make sure the material speaks to them. Our content co-creation collaboration with the Universiti Kebangsaan Malaysia aimed to do just that. After three seasons of #CikguCikguUKM content co-creation workshops, the collaboration successfully produced a total of 177 video content covering 35 topics of Mathematics, Science and English for Year 6 to Form 5.
Wrapping up and celebrating the successful collaboration, we organized a special event on 22 June 2021 which saw more than 110 students and reps from UKM joining the session. The event, which was set up as a forum had YBhg. Prof. Datuk Dr. Rokiah Binti Hj. Omar, UKM's Director for the University Community Transformation Centre (UCTC) and Dr Nasrudin Yunos, her deputy, YBhg Prof Dato' Dr. Norazah Mohd Nordin, the Dean of the Faculty of Education in UKM and Assoc. Prof. Ts. Dr Muhammad Helmi Norman the Deputy Director (Instructional Technologies) at the Center for Teaching and Curriculum Development. Meanwhile Maxis was represented by Mariam Bevi Batcha and Tai Kam Leong.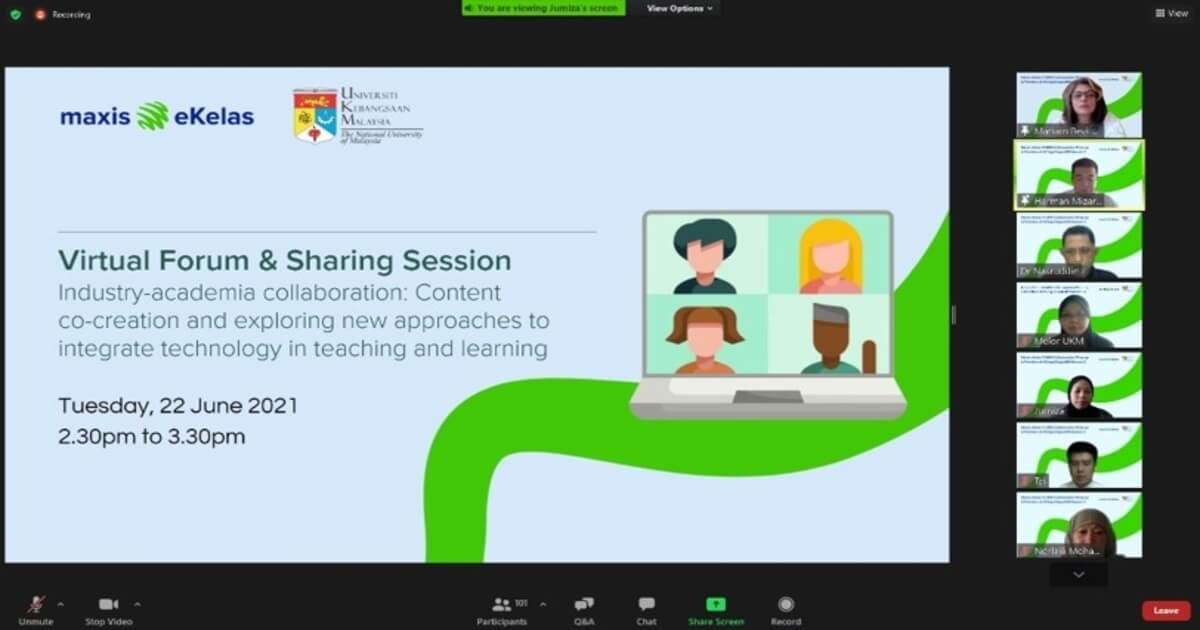 Joining the discussion were UKM postgraduate students Nurun Najwa Mohammad Mustafa, Mellissa Marlinny and Mohd Syazwan Mohd Nor, from all 3 seasons of #CikguCikguUKM, who each shared their experiences in producing the videos and how the exposure helped them in their roles as teachers today especially now as we go through the pandemic, whereby teaching is undertaken remotely via digital platforms.
It was certainly a proud achievement for eKelas to have collaborated with one of Malaysia's top universities and to be able to play a part in bringing Maxis' expertise in technology and digitalization to contribute towards the development of skills of Malaysia's young talents.