eKelas invites students to a world of fun learning with a refreshed look
eKelas is inviting students to "explore a world of fun learning" in its new thematic campaign. The vibrant, bright coloured look of the posters, portal and campaign videos are meant to appeal to eKelas' target audience, who are young teens. eKelas is refreshing its look to excite more students to join the programme, encouraging them to be productive even after school. The whole premise of this new campaign is about exploring the fun world of learning, which will lead to new and engaging experiences.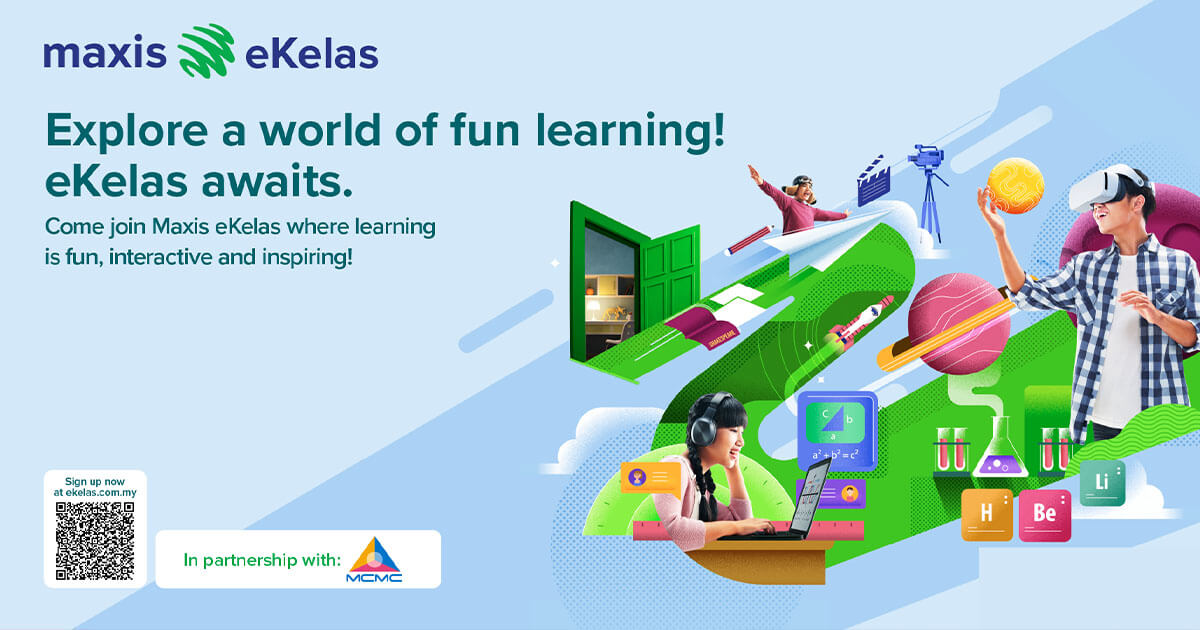 So, why should students study with eKelas?

There are weekly live tutorials on Zoom and YouTube where experienced teachers in Science, Mathematics and English engage with students and answer their questions. Even if students miss these live tutorials, they can watch the recorded sessions, edited into bite size videos for their easy reference on the eKelas portal.
The portal is also kept lively with exciting activities like DIY projects and quizzes hosted by Abang Portal. As the community manager, he moderates the eKelas portal from 9 am to 5 pm Mondays to Fridays, answering any questions posed by students.

Can eKelas really make learning fun?
It might seem difficult to believe 'learning' and 'fun' can go hand in hand together. In eKelas, that's exactly what the programme aims for. With that in mind, the approach to learning in eKelas has always been student-centred, experiential and collaborative. The live tutorial sessions are kept upbeat with experienced and enthusiastic teachers, and students who participate in digital missions and competitions can win prizes and claim rewards, encouraging competitiveness among eKelas students.
All students from Year 4 to Form 5 are welcome to register for free at ekelas.com.my to experience a a world of fun learning! Special news for Hotlink and Maxis users, there is no data charge to access and use the eKelas portal!