eKelas gathered almost 2,000 views for first HIP live workshops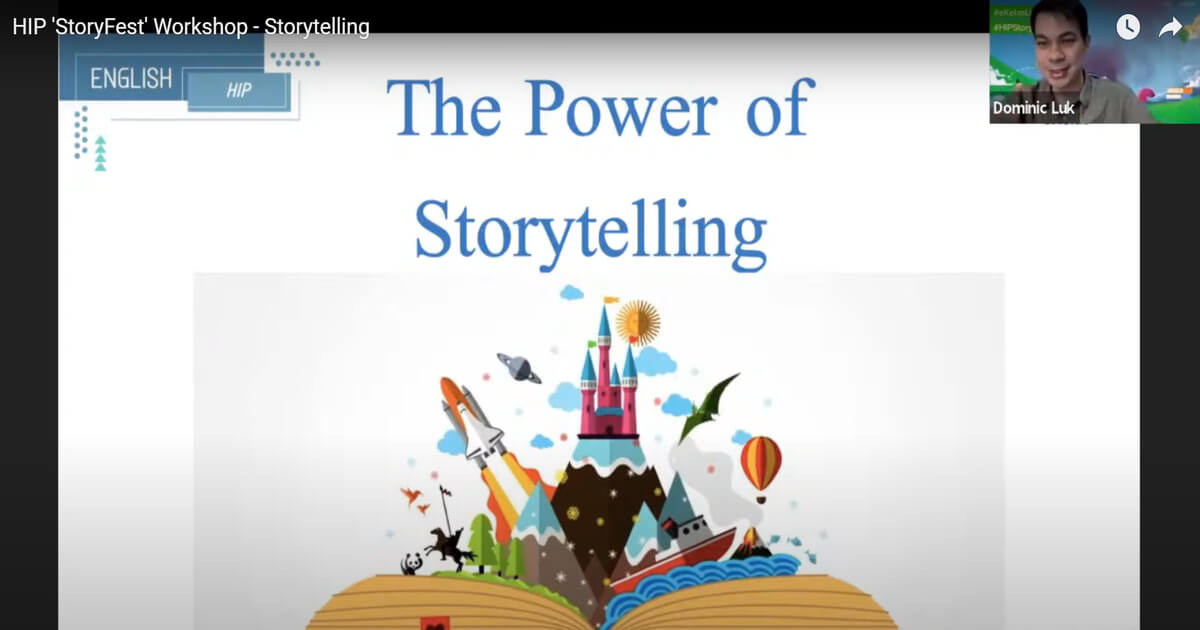 In early April, eKelas launched its annual HIP English storytelling and essay writing competitions as eKelas HIP StoryFest, a new format where students' participation was supported by series of workshops by eKelas teachers. The workshops, like all other eKelas' weekly Live tutorials were interactive, fun and engaging – opening up opportunities for students to participate in quizzes, ask questions and interact with each other. The Storytelling and Essay Writing workshop sessions gathered over 1,000 and 700 views respectively, elevating interest towards the newly revamped competition.
The first workshop was conducted by eKelas' resident English teacher Umar, joined by guest teacher Dominic Luc, Head of the Expressive Arts department in Asia Pacific International school to guide students on storytelling, as well as tips on how to use emotions and tone to express themselves. This was immediately followed by the session on essay writing, with Cikgu Farini Fadil, an English teacher with years of teaching experience keeping the session clear and fun as she gave students helpful tips and tricks they can use when they start crafting their writing pieces.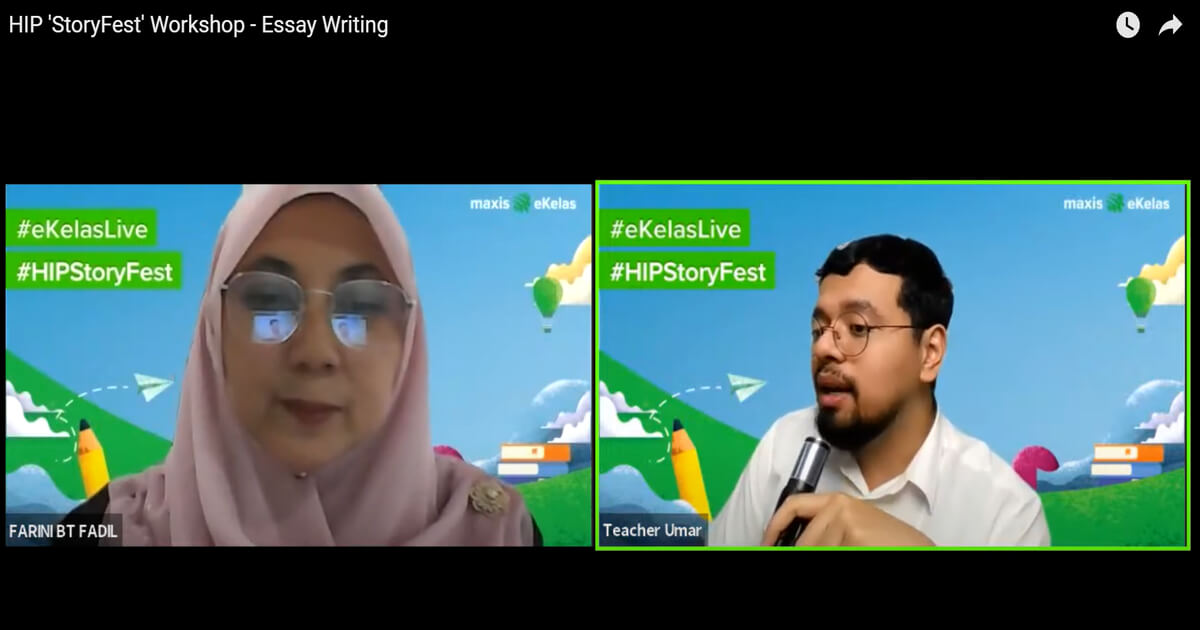 Students who attended the live sessions were super engaging, giving examples of how to use nouns in a sentence and describe the emotions of popular movie characters such as Upin and Ipin and even the Mandalorian as they created fun stories together throughout the course of the workshop. As online learning continues during this pandemic, eKelas expects to run more of these workshops while continuing with its weekly tutorials for English, Maths and Science.
HIP is an acronym for Highly Immersive Programme, an initiative started by the Ministry of Education to encourage the usage of English in an immersive way to allow for better understanding and proficiency. eKelas has been recognized as an initiative under MOE's HIP since 2019 which allows all students participating in eKelas HIP competition to collect National level co-curricular marks.