Maxis eKelas entering Penang with Virtual Reality content
Collaborating with the Penang Digital Library, Maxis eKelas hosted a virtual reality (VR) science class on 29 February for a group of students from Penang Free School and Convent Green Lane. Leveraging the power of technology, students were able to virtually explore the solar system, biodiversity, nutrition, and human health, all remotely guided by a teacher based in Kuala Lumpur.
Penang Digital Library is an initiative by the Penang State Government that aims to reengineer how information is curated and consumed in today's digitally-driven world and to bring back the 'human' aspect of social collaboration.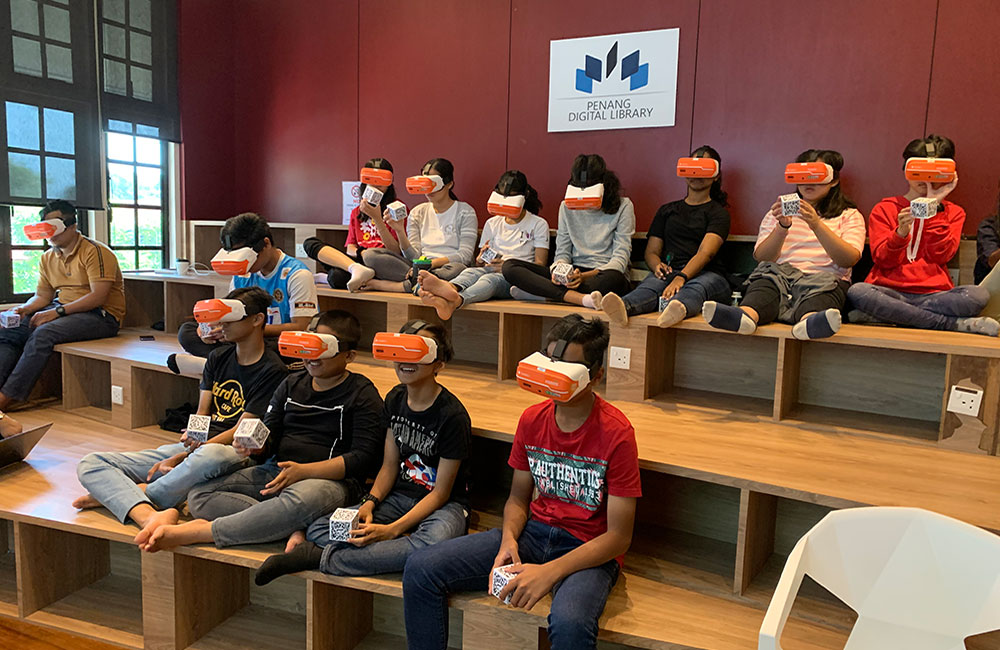 The VR learning session is part of Maxis' 5G use case in education at the 5G Demonstration Projects in Penang which is driven by Malaysian Communicatios and Multimedia Commission (MCMC) With support from the Penang State Government and Penang Education Department, we successfully enrolled 20 Form 2 students from the two schools to be among the first in the country to experience VR technology for learning, enabled by 5G connectivity. We are definitely excited at the propects of what 5G can do for education!