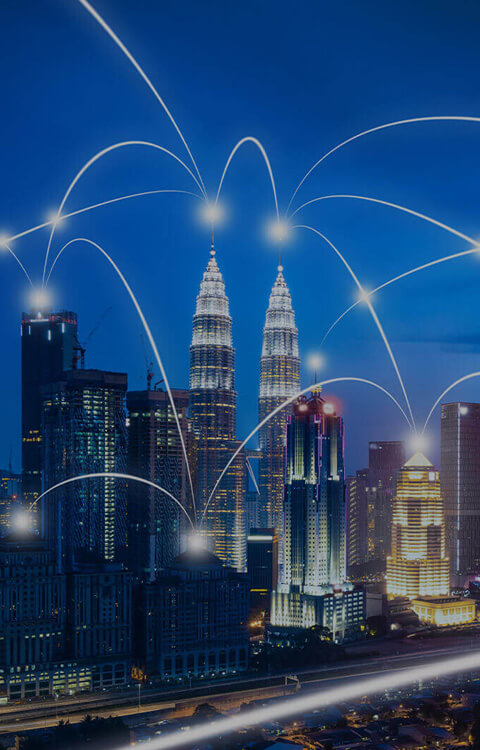 Welcome to the 5G world.
Yes, 5G is 10x faster than 4G. But it's more than just speeds.
Watch our use cases to discover what 5G can do.
Experience the 5G future.
5G will change the way we interact with the world. From blazing fast speeds, to ultra-low latency, to enabling a whole array of autonomous applications.
How is 5G helping farmers to harvest the freshest durians?
5G's capability for mass connectivity enables farmers to deploy numerous sensors throughout their farms. Instant notifications are triggered when a durian drops, saving Bao Sheng Durian Farm time and manpower when harvesting durians.
How can 5G help MARDI to monitor their crops efficiently?
5G-powered NB-IoT sensors enable MARDI to not only monitor their crop's health but also to allow them to take preemptive measures through detection of any drastic environmental changes. The sensors require low energy and low connectivity, making deployment in rural areas extremely efficient.
Can we unleash the potential of virtual reality with 5G?
With the blazing speeds of 5G that are 10x faster than 4G, virtual reality can transform the way students learn. With real-time feedback, students can not only interact with the content but they are also able to participate in remote VR learning.
How can 5G's low latency enhance AR experiences?
The near-zero latency of 5G will change the way we experience augmented reality by reducing response time and enabling immediate interaction.
Check our FAQ to get your questions answered