Maxis Closes A Strong Year

Highlights:
Highest Profit After Tax in four years
Highest EBITDA in five years
Increased Revenues in a declining market
Clear leadership in 4G LTE network coverage
Declared a fourth interim dividend of 5 sen net per share
Full Year 2017 Vs Full Year 2016 - Year-on-Year (YoY):
Normalised EBITDA grew by 2.1% yoy to RM4,597 million from RM4,502 million, reflecting higher revenue and positive results from cost optimisation initiatives. EBITDA margin (on service revenue) was strong at 53.9% against 53.2% last year.
Normalised PAT rose 5.5% to RM2,086 million compared to RM1,977 million on the back of higher EBITDA.
Service revenue continued to grow positively in a declining market, up 0.8% to RM8,525 million from RM8,455 million a year ago, supported by strong growth in postpaid and integrated services
Postpaid delivered yoy growth of 4.2% with revenue of RM4,117 million compared to RM3,951 million last year. This was mainly driven by growth in subscription base, with high and stable average revenue per user (ARPU). Our flagship MaxisONE Plan has now surpassed 2 million subscribers, contributing a high monthly ARPU of RM117.
Prepaid revenue declined by 3.7% to RM3,849 million against RM3,997 million a year ago due to lower subscription base. This was a result of aggressive price competition, prepaid-to-postpaid migration and SIM consolidation in the market. We continued to focus on retaining and growing our quality subscribers, in particular high mobile Internet users. Hotlink FAST subscriptions grew to more than 2 million with sustained high and stable ARPU of RM43 per month.
Declared a fourth interim dividend of 5 sen net per share, bringing the full year dividend of 20 sen net per share for the year
Q4 2017 Against Q4 2016:
Service revenue declined 2.1% to RM2,119 million from RM2,165 million, mainly attributed to a lower prepaid revenue
Normalised EBITDA was lower at RM1,169 million against RM1,187 million. This was due to lower total revenue, a one-off operation and maintenance cost and higher realised foreign exchange losses in Q4 2017
Normalised PAT declined 2.0% to RM537 million as compared to RM548 million due to lower EBITDA.
Robust Earnings Momentum Despite Intense Competition:

|   | FY 2017 (RM'm) | FY 2016 (RM'm) | YoY (%) |
| --- | --- | --- | --- |
| Service revenue | 8,525 | 8,455 | 0.8 |
| Normalised EBITDA | 4,597 | 4,502 | 2.1 |
| Normalised PAT | 2,086 | 1,977 | 5.5 |
| Capex | 1,029 | 1,185 |   |
Intensified Efforts In Giving Unmatched Customer Experience:
Blended data consumption almost doubled to 7.4GB from 4.1GB per month yoy. This was supported by the increase in smart-phone penetration which stood at 81% from 76% a year ago
Our No. 1 4G LTE network is the widest in the country with 92% population coverage. To ensure our customers continue to enjoy the best mobile streaming experience, we invested RM1.0 billion in 2017
MaxisONE Prime, a first convergence offering in Malaysia, an all-in-one family plan comes with endless data with high speed connection for the entire family, mobile and home, supported by "ultra-fast" and "never down" home fibre and our no 1 4G LTE network. Customers can also choose from a wide range of devices for the home or mobile on Zerolution, with zero upfront payment and interest.
Supporting Malaysian businesses, we have been developing smart solutions to amplify the power of the Internet in enabling new ways of working for our corporate and SME customers e.g. Maxis ONEBusiness
On the prepaid front, we empowered customers to choose what is important to them, being it the best streaming options, social passes or free calls, with a very attractive Hotlink RED offering.
Comment By Morten Lundal, Chief Executive Officer, Maxis Berhad:
"2017 was a strong year with many proud highlights. We gained further market share both in revenue and profits. We developed our superior 4G LTE network to be unparalleled in quality as the best and fastest data network in the country. Overall, our customers enjoy a combination of lots of quality data, attractive products and great connectivity. We are most of all proud to record the highest customer satisfaction we have ever seen. We are on track towards our ambition for full digitalization of Maxis. All in all, a strong finish to a great year."
---
Popular Posts
collections

collections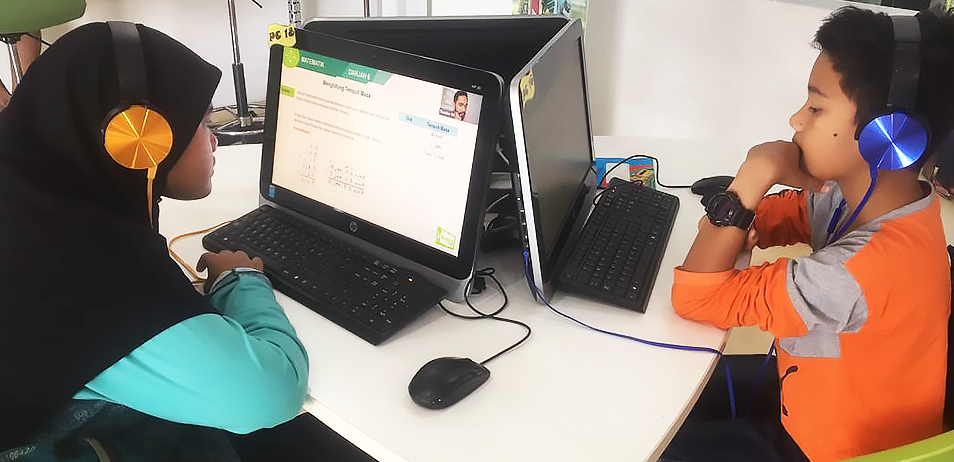 It was a bright and breezy Saturday morning at Kampung Quop, Kuching, Sarawak. Daphne Xandria with 19 of her Year 6 school friends were heading to the Pusat Internet to have their first experience learning about fractions with eCikgu.
collections

As the saying goes, 'smile, and the world will smile with you.' Hotlink and McDonald's Malaysia have teamed up to reward Malaysians…for simply smiling!