Maxis With Solid Q4 And Positive Momentum Into 2017

Highlights:
Profit After Tax up 14% to RM544 million
EBITDA grew 5.5% to RM1,183 million
Clear leadership in 4G LTE network coverage
Declared fourth interim dividend of 5 sen net per share
Maxis delivered a solid Q4 and ended the year with a strong operational and financial performance, with high traction for its leading data services amidst challenging market conditions. In 2016 overall, Maxis continued to grow its revenue, profits and market share, supported by higher average revenue per user (ARPU), strong 4G adoption, robust data usage and an industry-leading 4G LTE network.
Q4, Year-on-year (YoY) – Q4 2016 Vs Q4 2015:
Service revenues grew 0.5% to RM2,165 million with stable postpaid and prepaid performance
Prepaid revenues sustained at RM1,024 million with Mobile Internet driving the momentum
Postpaid posted revenues of RM1,004 million with strong acquisition momentum driven by MaxisONE Plan and Zerolution
Earnings Before Interest, Tax, Depreciation and Amortisation (EBITDA) grew 5.5% to RM1,183 million
Profit After Tax (PAT) up 14.0% to RM544 million
Full Year, Year-on-Year (YoY) – FY 2016 Vs FY 2015:
Service revenue declined 0.8% to RM8,455 million
EBITDA improved 1.3% to RM4,484 million
PAT improved 0.2% to RM1,963 million
|   | Q4 2016 (RM'm) | Q4 2015 (RM'm) | Change (%) | FY 2016 (RM'm) | FY 2015 (RM'm) | Change (%) |
| --- | --- | --- | --- | --- | --- | --- |
| Service Revenue | 2,165 | 2,155 | 0.5 | 8,445 | 8,520 | (0.8) |
| EBITDA | 1,183 | 1,121 | 5.5 | 4,484 | 4,425 | 1.3 |
| PAT | 544 | 477 | 11.0 | 1,963 | 1,960 | 0.2 |
| Capex | 448 | 635 | - | 1,185 | 1,304 | - |
The Hotlink FAST pack launched in Q2 has surpassed 1.5 million users and continued to attract high Mobile Internet ARPU users. As a result, Mobile Internet penetration grew to 59% (Q316: 55%) and prepaid ARPU was higher at RM42 (Q316: RM41) per month.
In the last 12 months, MaxisONE subscription base doubled to 1.7 million with an average monthly ARPU of RM138, significantly higher than the average postpaid ARPU of RM102 per month last year. MaxisONE Share continued to be a strong catalyst driving incremental port-ins with more than one-third of MaxisONE customers having a share line
Data explosion continued. Average usage per customer increased to almost 4.0GB per month from 1.5GB last year
No. 1 in 4G LTE network, coverage at 88% of population, widest in the country:
For the full year 2016, we invested a total of RM1.2 billion in capital expenditure primarily to increase coverage and capacity, particularly on our 4G network to deliver the best network experience
Comment By Morten Lundal, Chief Executive Officer, Maxis Berhad:
"2016 was a challenging yet good year for us. Despite the intense price competition in the market, we performed well by focusing on offering our customers uniquely attractive value propositions. Our customers now enjoy a combination of lots of data at affordable prices on the best network, and we're proud to record all time high customer satisfaction. All in all, 2016 was a year of good progress with positive momentum heading into 2017."
To view Maxis' full year 2016 financial results video release, please click here:
https://youtu.be/wJvu77oQO1s
---
Popular Posts
collections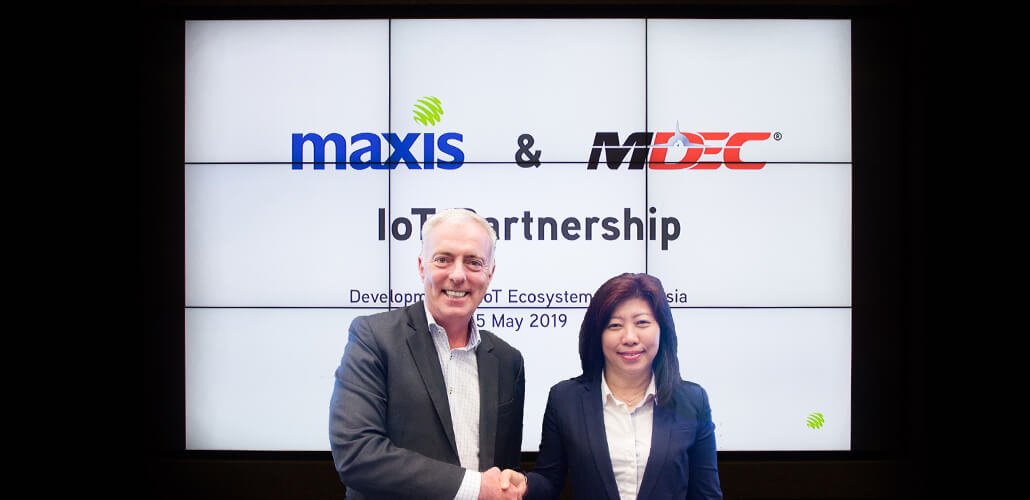 Maxis and MDEC collaborate to promote development of NB-IoT ecosystem, launches first initiative
brochures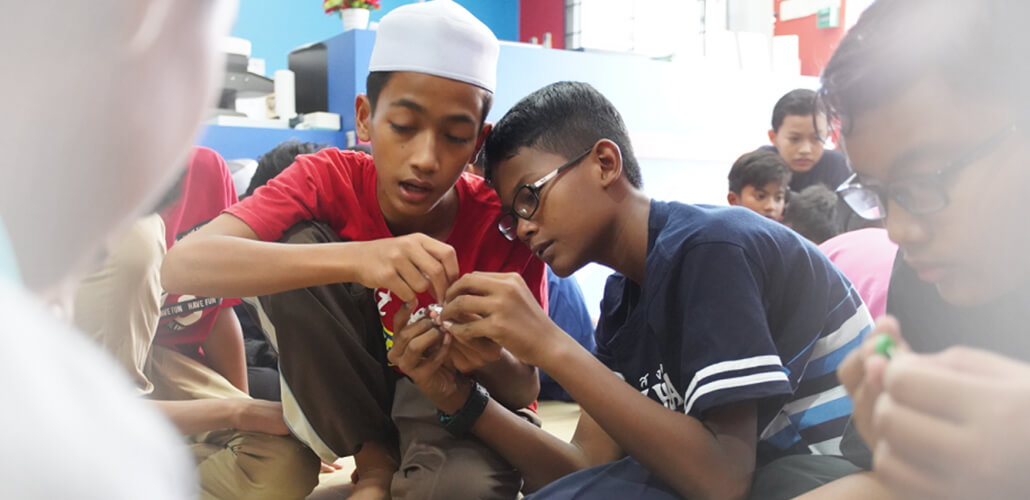 There was a lot of enthusiasm and excitement from aspiring entrepreneurs from Kg. Chengal in Ketereh, Kelantan, when they were recently given a boost to improve their business with digital knowledge.
collections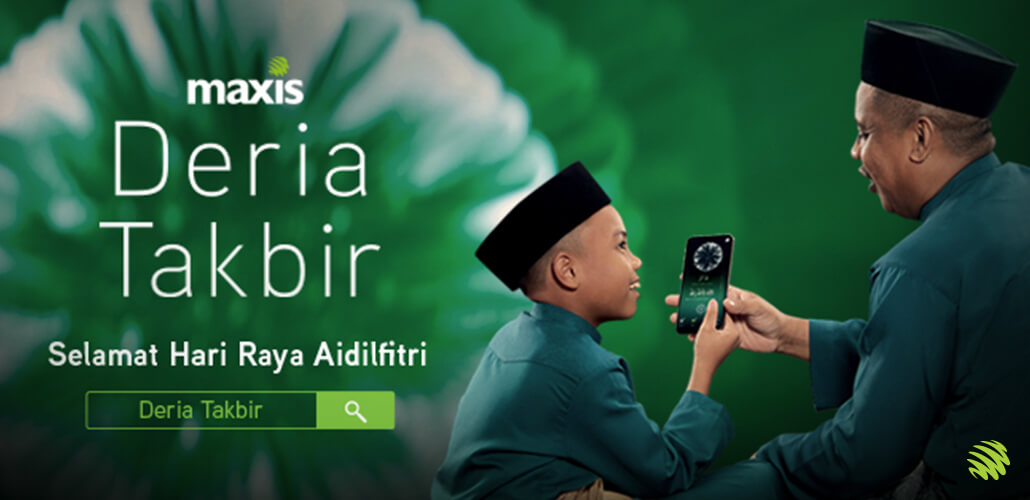 The Takbir is an important part of Raya celebrations for Muslims around the world.