Shaping a Sustainable Future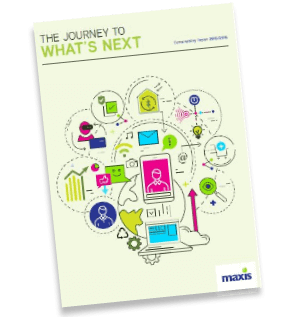 Our vision is clear: to deliver a worry-free Internet experience on the best network and be a company admired for excellence. By acting in a sustainable and responsible way in all areas, we are taking a step-by-step approach to ensure this vision becomes reality. Through these reports, we want to demonstrate how Maxis is shaping its future – the transformation journey that we've taken to move the Company from OK to great. In doing so, we hope to widen our impact to the communities within which we operate and create long-term value for our stakeholders in the long run.
We are pleased to share our responsible practices in the marketplace, workplace, community and environment in our Sustainability Report 2015/2016. This report covers the 24 month period between 1 January 2015 and 31 December 2016 and is guided by Global reporting Initiative (GRI) G4 Sustainability Reporting Guidelines – core option.