Maxis Mengumumkan Pelantikan CEO Baru Berkuatkuasa 1 Mei 2019



Maxis Berhad mengumumkan pelantikan Gökhan Ogut sebagai Ketua Pegawai Eksekutif (CEO) yang baru untuk mengambil jawatan pada 1 Mei 2019. Beliau akan melapor kepada Pengerusi dan Lembaga. Gökhan, yang dilantik sebagai Ketua Pegawai Operasi Maxis sejak 1 Sept 2018, mengambil alih dari Robert Nason, yang kini merupakan Ketua Pegawai Eksekutif Interim Maxis.
"Kami dengan sukacitanya mengalu-alukan Gökhan sebagai Ketua Pegawai Eksekutif Maxis. Kami yakin dengan pengalaman yang luas dan memberi tumpuan kepada inovasi dan pertumbuhan, beliau adalah orang yang tepat untuk memacu strategi baru kami, "kata Raja Tan Sri Arshad, Pengerusi Maxis.

Gokhan membawa bersama pengalaman pengurusannya yang luas dalam industri telekomunikasi dan barangan pengguna. Beliau pernah menjadi Ketua Pegawai Eksekutif Vodafone Turki. Sebelum Vodafone, Gökhan pernah memainkan peranan dalam bahagian pemasaran serta pengurusan umum dengan beberapa syarikat besar dan terkenal seperti Danone dan Procter & Gamble, bertanggungjawab dalam pasaran tempatan dan global di Turki, Amerika Syarikat dan Perancis. Gökhan memegang Ijazah Sarjana Muda Sains dalam Kejuruteraan Industri dari Boğaziçi University, Istanbul, Turki dan Sarjana Pentadbiran Perniagaan dari University of Illinois, Chicago.

Robert akan kekal sebagai Pengarah Bukan Bebas Bukan Eksekutif, dan akan dilantik sebagai Pengerusi Jawatankuasa Transformasi Perniagaan dan IT dan ahli Jawatankuasa Audit. Lembaga Pengarah telah menyediakan tempoh peralihan yang lancar antara Gökhan dan Robert yang akan tamat pada akhir kontrak Robert sebagai Ketua Pegawai Eksekutif Interim Maxis pada 30 April 2019.

"Bagi pihak Lembaga Pengarah, saya ingin mengucapkan terima kasih kepada Robert atas sumbangannya sebagai Ketua Pegawai Eksekutif interim, dan untuk meletakkan asas yang kukuh dan pasukan Pengurusan yang bersedia untuk mengambil Maxis ke hadapan dalam peringkat pertumbuhan seterusnya," kata Raja Arshad.


---
Popular Posts
collections

collections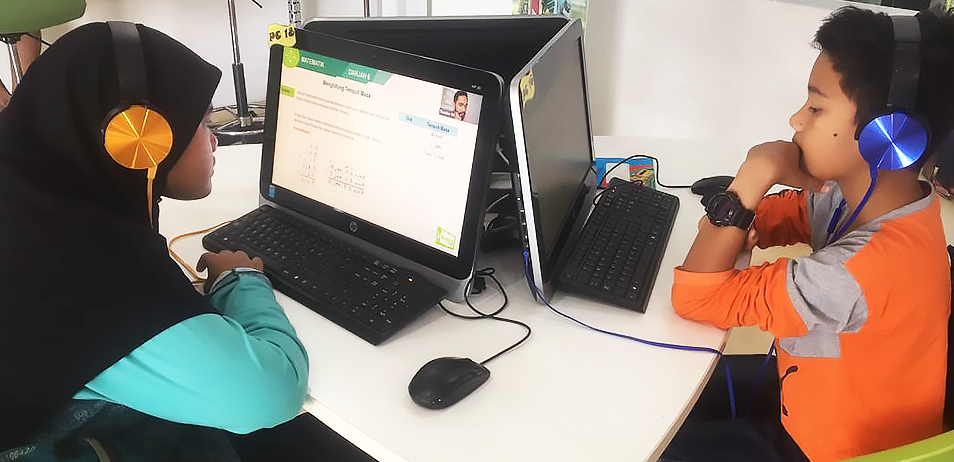 It was a bright and breezy Saturday morning at Kampung Quop, Kuching, Sarawak. Daphne Xandria with 19 of her Year 6 school friends were heading to the Pusat Internet to have their first experience learning about fractions with eCikgu.
collections

As the saying goes, 'smile, and the world will smile with you.' Hotlink and McDonald's Malaysia have teamed up to reward Malaysians…for simply smiling!