Solid Progress For Maxis, Q3 Net Profit Up 22% QOQ To RM514 Million


Highlights:
Service revenue grew 2.8% to RM2,113 million from Q2
EBITDA grew 13.2% to RM1,139 million from Q2
Clear leadership in 4G LTE network coverage
Declared third interim dividend of 5 sen net per share
Quarter-on-Quarter (QoQ) – Q3 2016 vs Q2 2016:
Service revenue grew 2.8% to RM2,113 million driven by strong prepaid performance
Prepaid revenue grew 6.6% to RM1,022 million
Postpaid added 18k new customers, revenue stable with a slight decline at RM960 million against RM975 million
Earnings Before Interest, Tax, Depreciation and Amortisation (EBITDA) grew 13.2% to RM1,139 million
Profit After Tax (PAT) up 22.1% to RM514 million
Year-on-Year (YoY) – Q3 2016 vs Q3 2015:

Service revenue at RM2,113 million, 1.9% lower than Q3 2015
EBITDA improved 2.5% to RM1,139 million
PAT improved 0.8% to RM514 million
A solid Q3:
|   | Q3 2016 (RM'm) | Q2 2016 (RM'm) | Change (%) | Q3 2016 (RM'm) | Q3 2015 (RM'm) | Change (%) |
| --- | --- | --- | --- | --- | --- | --- |
| Service Revenue | 2,113 | 2,055 | 2.8 | 2,113 | 2,154 | (1.9) |
| EBITDA | 1,139 | 1,006 | 13.2 | 1,139 | 1,111 | 2.5 |
| PAT | 514 | 421 | 22.1 | 514 | 510 | 0.8 |
| Capex | 249 | 333 |   | 249 | 316 |   |

Progress driven by intensified efforts in giving unmatched customer experience:
The widest 4G LTE coverage in the country, covering 88% of the population and supported by more than 13,000 km fibre
Strong demand for speeds saw subscription for home fibre customers beyond entry level doubling from last year
Our Customer Service touch points have achieved greater results in managing immediate resolution, achieving a high 90% at first contact resolution and all time high customer satisfaction
60% of all our customer interactions are now on digital and self-care platforms
Expanded family offers with MaxisONE Kid (watch with safety features) and Pocket WiFi
Comment by Morten Lundal, Chief Executive Officer, Maxis:
"We had a solid operational and financial progress this quarter. It's again amazing to see how data consumption is exploding. Clearly, Malaysians love data. From an average of 2.5GB of data consumed per month last quarter, our customers are now using 3.1GB per month on average, especially driven by video usage.
We had a great response from our massive auto-upgrade of data for MaxisONE plan (MOP) customers and shareable DataPool introduced last quarter. In the last 12 months alone, we added over 800k MOP customers, with a base now approaching 1.5 million. For prepaid, Hotlink FAST is gaining traction and attracting high ARPU customers. More than 1 million customers are already on this data-rich plan, nearly double the number from a quarter ago.
Quality is becoming critical for so many Malaysians and great customer experience matters, which is why we are building further our 4G leadership, investing more than anyone else in the network.
We are making good progress towards our ambition to be a fully digitalised Maxis to deliver the best digital experience to our customers."
To view Maxis' Q3 2016 financial results video release, please click here: https://youtu.be/uamViRpG0Ck
---
Popular Posts
collections

collections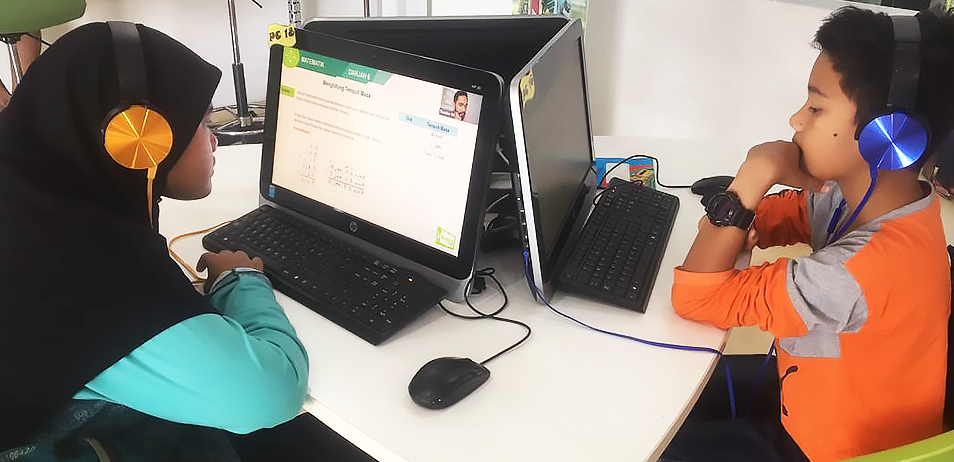 It was a bright and breezy Saturday morning at Kampung Quop, Kuching, Sarawak. Daphne Xandria with 19 of her Year 6 school friends were heading to the Pusat Internet to have their first experience learning about fractions with eCikgu.
collections

As the saying goes, 'smile, and the world will smile with you.' Hotlink and McDonald's Malaysia have teamed up to reward Malaysians…for simply smiling!