Maxis Menganjurkan Majlis Rumah Terbuka Hari Raya Untuk Rumah-Rumah Kebajikan

Kira-kira 200 penghuni dari sembilan rumah kebajikan yang terdiri daripada orang kurang upaya, warga emas dan anak-anak yatim menjadi tetamu khas di Majlis Rumah Terbuka Hari Raya Aidilfitri oleh Maxis Berhad (Maxis) yang diadakan di Kuantan pada 25 Ogos. Dihoskan oleh Pengerusi Maxis, YM Raja Tan Sri Dato' Seri Arshad Bin Raja Tun Uda, ahli-ahli pengurusan kanan dan kakitangan Maxis, acara ini telah dihadiri oleh para penghuni dari Pusat Jagaan Persatuan Pemulihan Orang Cacat, Pusat Jagaan Persatuan Kebangsaan Autisme Malaysia, Pusat Jagaan Orang Tua Grannies, Pusat Jagaan Kuantan Nursing Care Home, Pusat Jagaan Susan Villa Aged Care, Pertubuhan Kebajikan Darul Nisa'3i, Pusat Tahfiz Miftahul Qura', Pertubuhan Kebajikan Anak Yatim dan Miskin Nur Iman, dan Penempatan Anak Yatim Nadwah Permata Camar.
Pada majlis tersebut, Maxis menyampaikan sejumlah RM50,000 kepada rumah-rumah tersebut. Sementara itu, para penghuni menghiburkan tetamu dengan pelbagai persembahan kreatif, dan juga menikmati pelbagai makanan lazat.

"Hari ini, kami bersyukur kerana dapat sekali lagi menghulurkan sumbangan terutamanya bersempena dengan Hari Raya ini. Penglibatan sukarelawan Maxis dan meluangkan masa bersama para tetamu istimewa kami pada hari ini adalah salah satu inisiatif daripada komitmen berterusan kami untuk mewujudkan impak yang positif ke atas masyarakat yang tidak begitu bernasib baik," kata Raja Tan Sri Arshad, yang juga mengedarkan 'duit raya' kepada setiap tetamu.

Sebagai sebahagian daripada sokongan kepada keperluan masyarakat, Maxis telah memulakan pelbagai inisiatif, termasuk menyokong aspirasi negara dalam bidang teknologi, pendidikan dan pembangunan belia melalui program perdana Maxis Cyberkids sejak 12 tahun yang lalu, yang menyediakan latihan ICT kepada lebih 8,600 pelajar dan guru dari 1,500 sekolah di seluruh negara. Pada tahun 2012, Maxis telah memperluaskan program Cyberkids ke Sekolah Pendidikan Khas.

---
Popular Posts
collections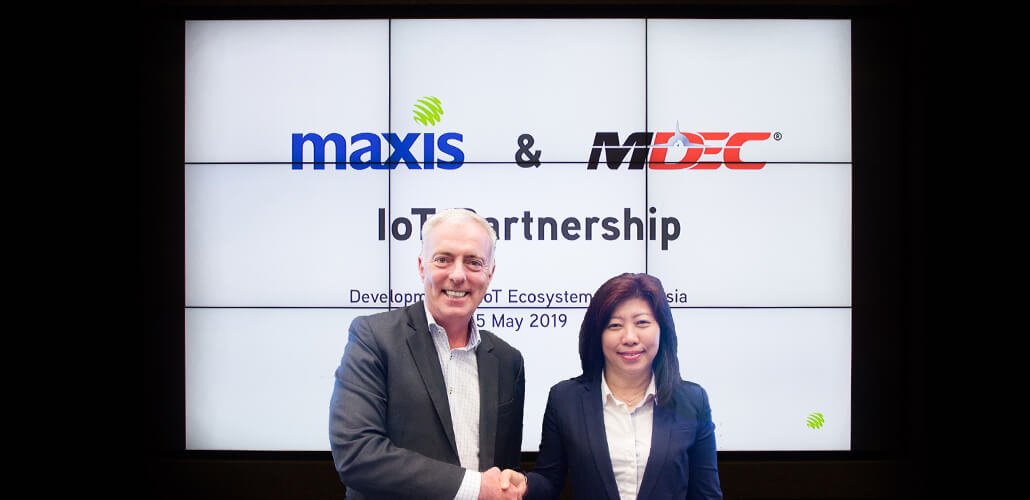 Maxis and MDEC collaborate to promote development of NB-IoT ecosystem, launches first initiative
brochures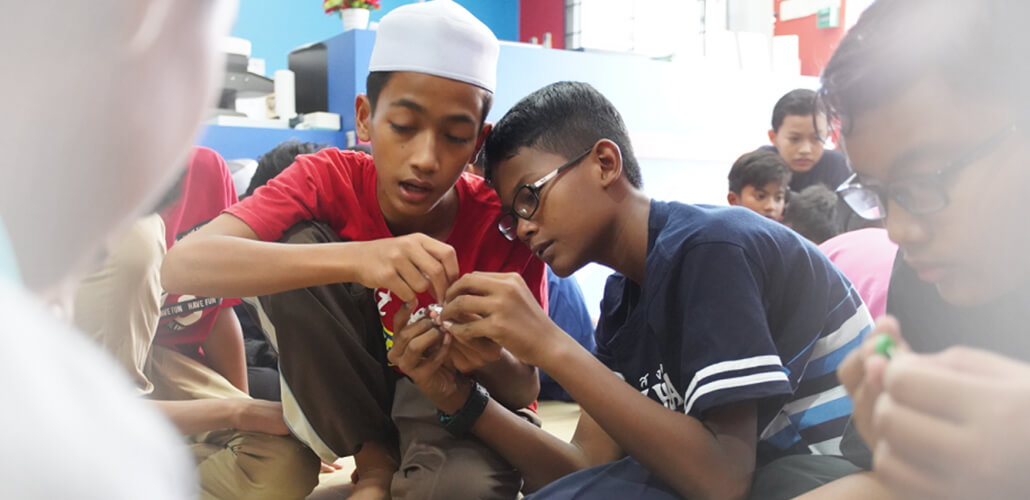 There was a lot of enthusiasm and excitement from aspiring entrepreneurs from Kg. Chengal in Ketereh, Kelantan, when they were recently given a boost to improve their business with digital knowledge.
collections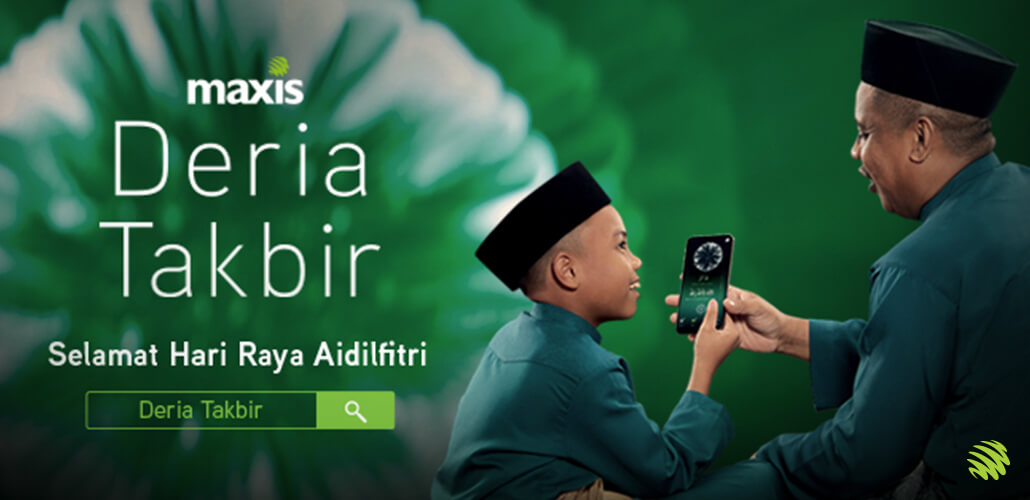 The Takbir is an important part of Raya celebrations for Muslims around the world.