Maxis Menjemput Anda Untuk Menukar Beli Telefon Pintar Lama Anda Untuk iPhone 5s Baharu!
Pelanggan boleh menukar beli telefon pintar lama dan menerima rebat sebanyak RM750 untuk iPhone 5S baharu
Pilih dari pelan iValue 1, 2 atau 3 dengan komitmen bulanan dari hanya RM100 sebulan dengan kontrak selama 24 bulan
Adakah anda ingin menaik taraf telefon anda? Kami ada berita baik untuk anda! Maxis, melalui Program Naik Taraf Terhebat (The Great Upgrade Trade In & Trade Up programme) kami, menjemput anda untuk menukar beli telefon pintar lama anda untuk iPhone 5S baharu pada harga menukar beli yang terbaik yang ditawarkan di pasaran bagi model-model berikut:

RM750 bagi iPhone 4s atau Samsung Galaxy Note 2 (sebarang varian)
RM500 bagi iPhone 4 atau Samsung Galaxy S3 (sebarang varian)
Anda tidak perlu membawa kotak, pengecas atau aksesori lain; hanya bawa telefon selagi ia berada dalam keadaan yang baik dan memenuhi kriteria berikut:

Peranti boleh Dikuasakan dan Ditutup dan Mengakses IMEI
Paparan skrin berfungsi & tidak retak
Tiada butang yang rosak / hilang atau mempunyai sarung yang retak
Ciri 'Find My iPhone' tidak dikunci (untuk iPhone sahaja)
Pelanggan boleh menukar beli peranti lama mereka dengan hanya tiga langkah mudah:

Sandarkan (back-up) data telefon dan membawanya ke mana-mana cawangan Maxis di seluruh negara;
Di sana, kakitangan kami akan melakukan pemeriksaan pengesahan;
Pilih pelan iValue dan telefon pilihan anda, dan membayar perbezaan harga (jika ada bayaran tambahan). Pelan iValue 1, 2 atau 3 bermula dari hanya RM100 sebulan, bagi kontrak 24 bulan.
"Dengan teknologi mudah alih yang sentiasa berubah, kami memahami bahawa pelanggan kami perlu meningkatkan peranti mereka dari semasa ke semasa. Program Naik Taraf Terhebat ini adalah yang pertama seumpamanya di negara, dan kami menjadikan ia mudah untuk para pelanggan kami menaik taraf kepada salah satu daripada peranti yang paling popular. Dengan program tukar beli ini, Maxis kini menawarkan pelan yang paling rendah bagi iPhone 5S (semua varian) dengan kontrak," kata Dushyan Vaithiyanathan, Ketua Perniagaan Pengguna Maxis.

Tawaran ini adalah sah sehingga 31 Julai 2014, atau sementara stok masih ada. Untuk maklumat lanjut, sila layari www.maxis.com.my/tradeup

---
Popular Posts
collections

collections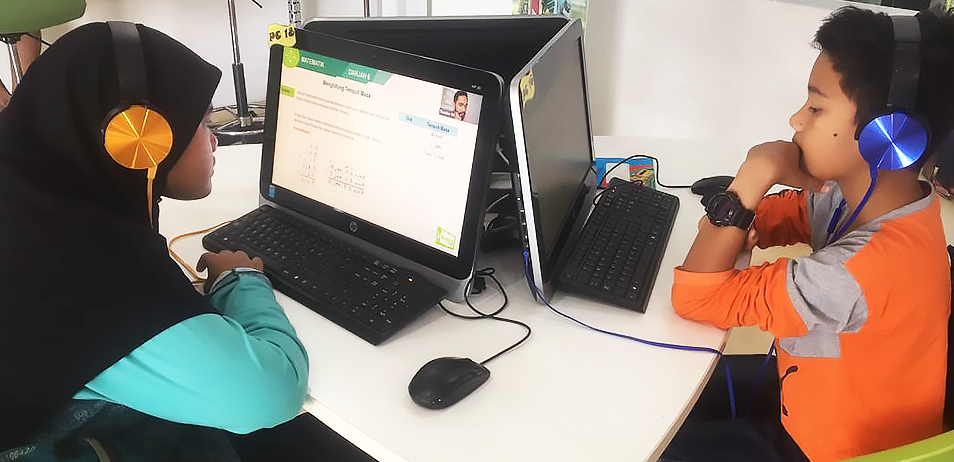 It was a bright and breezy Saturday morning at Kampung Quop, Kuching, Sarawak. Daphne Xandria with 19 of her Year 6 school friends were heading to the Pusat Internet to have their first experience learning about fractions with eCikgu.
collections

As the saying goes, 'smile, and the world will smile with you.' Hotlink and McDonald's Malaysia have teamed up to reward Malaysians…for simply smiling!